The Taoiseach along with the Minister for Children has launched a new strategy to support children and their parents.
The 10-year plan comes just days after Mr Varadkar spoke at his party's Ard Fheis, saying Fine Gael could "look proudly to its record and the many steps we have taken to build a state that cares, and in particular one that cares for families".
The comment drew considerable criticism from commentators who cited the current number of children living in consistent poverty in Ireland as being an estimated 138,000, according to Barnardos, whose outgoing chief executive levelled criticism at the Government for the number just two months ago.
Speaking at the launch of the First 5 programme, Minister for Children and Youth Affairs Dr Katherine Zappone said she was concerned about the statistics, but was confident her initiative would go towards remedying the problem.
"Of course I am deeply concerned about the number of children experiencing poverty and are hungry," she said.
"We're making commitments to mitigate the impact of poverty, we're going to offer meals in preschools and primary schools, hot meals in the middle of the day, the Government have also worked with me to increase subsidies for families with children to get childcare and those who earn the least get the most subsidy, that will make the greatest difference."
The strategy commits to a maximum of 14 weeks paid parental leave by 2021 for working parents, in addition to maternity and paternity leave.
A Fianna Fail bill, which would have allowed mothers to share their maternity leave with their partners was debated in the Dail last week, and was roundly rejected by the Government.
Minister Zappone said on Monday that their First 5 program was the initiative the Government was concentrating on, and did not say whether she agreed with the bill.
"I think in general its really important we increase maternity, paternity, and paid leave, and effectively the Government has a plan to do that," she said.
"Its incorporated in this national early years strategy, and that's the programme that we're on."
The strategy was jointly launched by the Taoiseach, Minister Zappone, Minister for Health Simon Harris and Minister of State at the Department of Education and Skills Mary Mitchell O'Connor.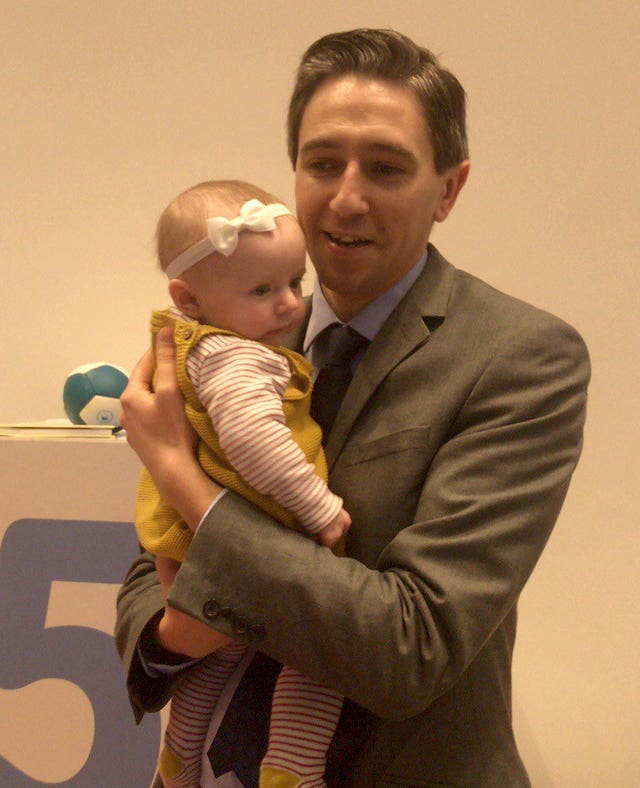 Minister Harris also announced plans to develop a dedicated child health workforce, focused initially in areas of high population density and disadvantage.
This would, Minister Harris said, "increase the capacity of the HSE to provide health promotion and prevention and early intervention services for the benefit all babies and young children".
Additional measures include reform of the Early Learning and Care (ELC) system, new measures to promote positive health behaviours and the mental health of children, expanded access to free and subsidised ELC, extensions to the Warmth and Well-Being and Warmer Homes schemes and the introduction of a meals programme.
Universal baby boxes will also be piloted after much success in Scotland and Scandinavia.
- Press Association