Of all things a journalist would wish to happen during a live TV broadcast, being photobombed by Hugh Jackman is probably up there with the best of them.
The Wolverine actor achieved the perfect photobomb as Channel 10 reporter Jessica Turner was broadcasting live outside Sydney Children's Hospital.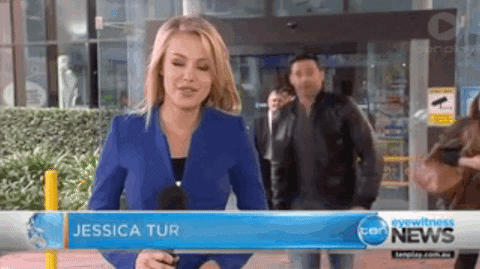 Although he does lose a few 'cool points' by oddly stating the obvious: "photobomb".
Turner kept her composure though - if it was us we probably would have broken down into tears or gave him our best rendition of 'on my own' from Les Mis.
Jackman and his wife Deborra-Lee Furness were visiting the hospital to launch the Fight Cancer Foundation's Back On Track programme.
A foundation helping to educate ill children.