David and Victoria Beckham have been married 18 years, are parents to four children and have been in the public eye for decades, but they still manage to maintain their place at the forefront of style.
From the sarong that was so wrong, to today's enviably chic slouchy suits and everything in between, including an ill-advised do-rag, the Beckhams have provided us with hours of entertainment through their ever-developing style.
Victoria is now an established and respected high-end fashion designer, and as a couple, they are stalwarts of both national and international best-dressed lists. But that has not always been the case.
Before VB's fast-approaching show at New York Fashion Week, join us in gawping at some of Posh and Becks' most memorable fashion moments, proving they haven't always got it right.
Diamond rings and sarong mishaps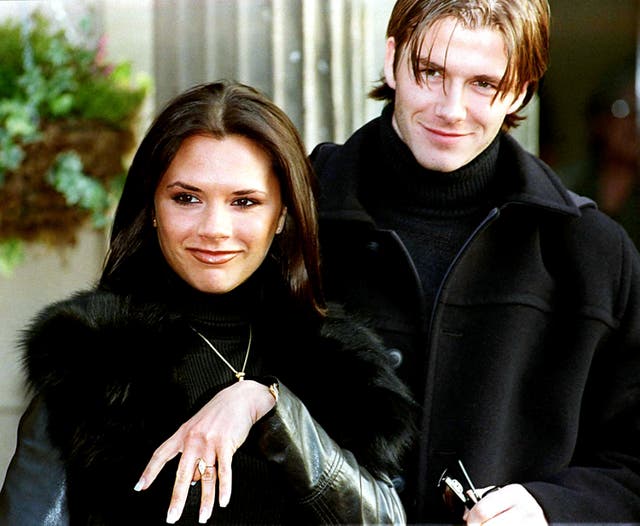 She was the Spice Girl known for her sleek bob and he was the Man Utd player with the era-defining greasy curtains.
When they announced their engagement outside Cheshire's Rookery Hall hotel, Victoria didn't hesitate to show off her six-carat specially designed diamond ring from jewellers Boodle and Dunthorne and her classic French manicure to the waiting press. It was the first of many engagement rings for Victoria and it set David back a mere £65,000.
We have come a long way since 1998, when David faced immeasurable amounts of stick for donning a sarong when in France with Posh (his then fiancée) for the World Cup.
We weren't to know he'd go on to make an even bigger faux pas that summer when he saw red for kicking Argentinian Diego Simeone en route to England's defeat and early exit from the tournament.
Becks has subsequently defended the sarong but remains tight-lipped about his actions on the pitch. This was one of the first indicators the Beckhams weren't necessarily going to play the fashion game safely.
Experimenting with the hip-hop look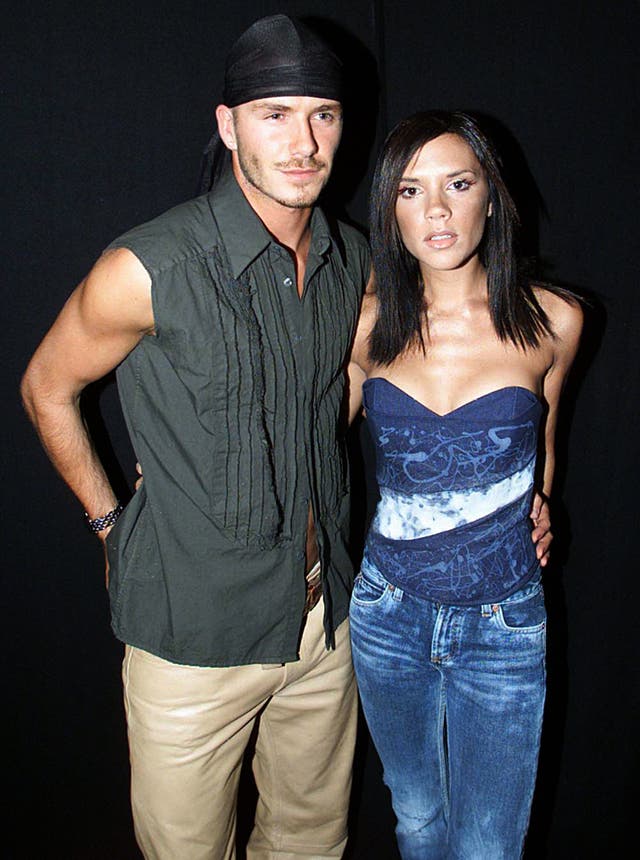 Once the Spice Girls had disbanded, Posh was trying to make a name for herself as a solo artist, teaming with Another Level's Dane Bowers for Out Of Your Mind.
And it appeared as if David might be. Seemingly unaware he was a professional footballer, he joined Victoria on her promotional tour dressed as a hip-hop star, with a do-rag and diamanté studs. To be fair, he did embrace the man-bun before it was passe. The less we say about his cornrows, though, the better.
Perfect match in twinning outfits
Forget Justin Timberlake and Britney Spears in matching denim, team Beckham have been tirelessly twinning for years. Whether it be in their all-white ensembles at the MTV Movie Awards in 2003, or their full-on Clarkson look of blazer and jeans as they jetted out of London to Japan later that year, the Beckhams are proof that the couple who dresses together, stays together.
Hair to share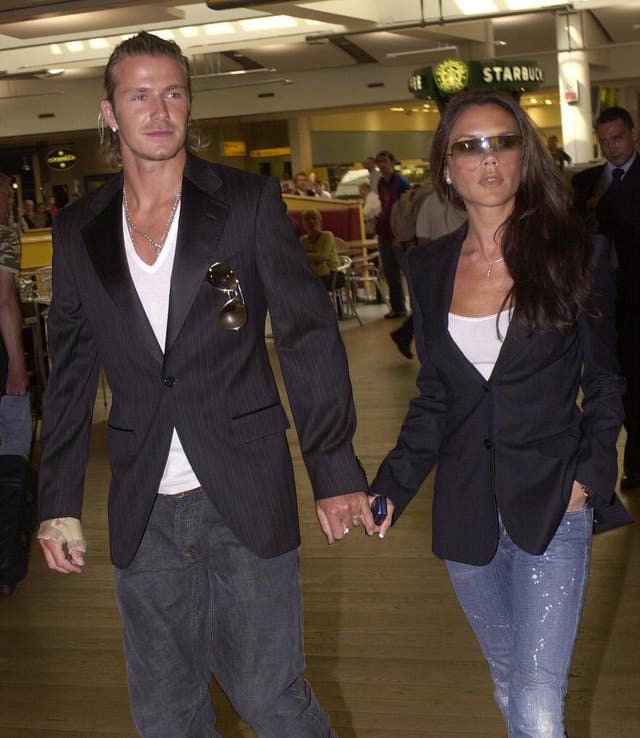 It's not just the clothes that have been matching; over the years they have even had their hair cut in similar styles. At the Antonio Berardi show in 1998 they showcased their identical tresses, the only difference being the colour.
By the time the Withnail & I special screening came around in 2000, Posh had even started mimicking the hue of Golden Balls' golden locks.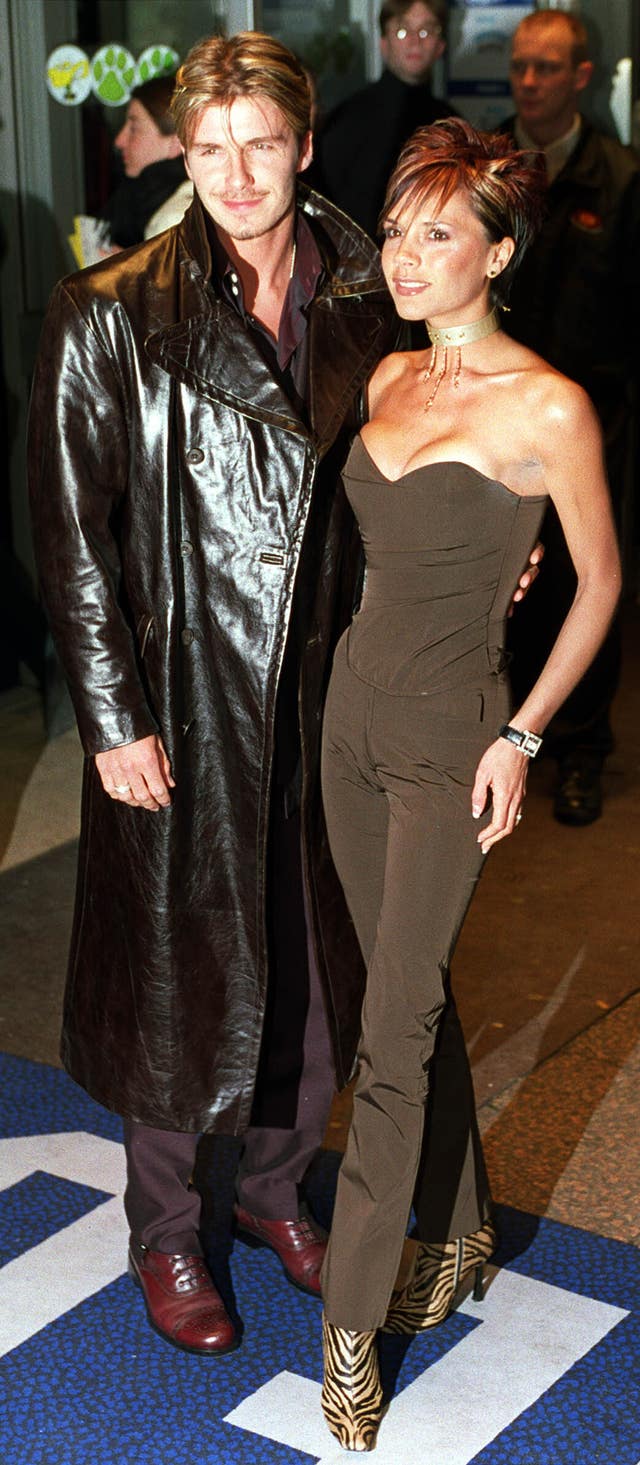 Today they're chic and stylish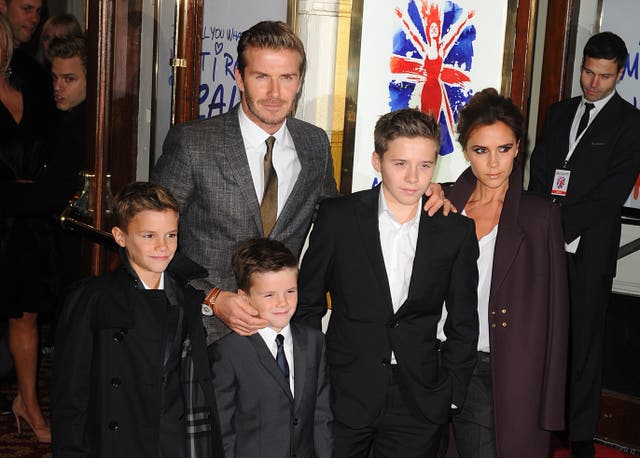 These days David and Victoria have worked out what suits them. Their style has moved away from the Nineties glitz and excess, and morphed into something much more effortless and understated.
Victoria is at the helm of one of the world's most successful labels and David appears to be easing himself suavely into retirement.
They've certainly come a long way from Beckingham Palace, breast implants and bronzer.