Presenter Susanna Reid said she was left "bewildered" after being subjected to an interview by Vic Reeves and Bob Mortimer during Comic Relief's TV telethon.
The Good Morning Britain host appeared on the Red Nose Day showcase last Friday, and was given a comedic grilling by Vic and Bob's alter-egos The Stotts in a skit that was described as "dire" and "uncomfortable" by some viewers.
The sketch involved Vic revealing a fake penis, the duo questioning her about her "husband", GMB co-star Piers Morgan, and they also asked her whether she would use a £10 note or a sock if she found herself without toilet paper at a crucial moment.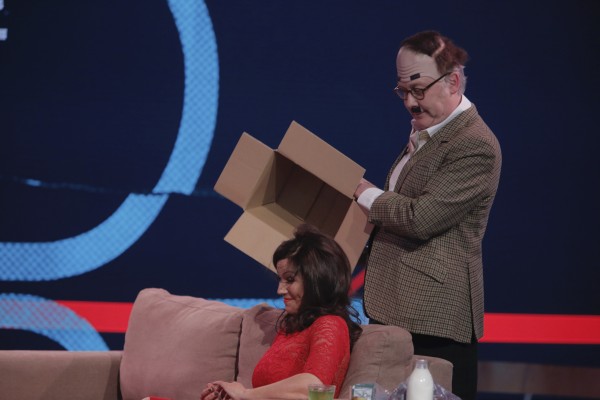 Susanna told the Press Association: "If you were watching you've probably got a better idea of what happened than I did.
"When the box came off my head and they started asking me questions, I think I was as bewildered as the audience.
"When you work in television, I've worked in television for a couple of decades now, you know that anything can happen in live TV, and to be quite honest, anything did happen on Friday night."
Asked how much she saw when kilt-wearing Vic showed off a fake appendage, Susanna said: "I didn't look.
"When you see me with my hand in front of my eyes, I genuinely wasn't looking. I couldn't. I couldn't look.
"I don't know what it was. I knew there was something there, I wasn't going to take a detailed look."
Earlier this week, TV watchdog Ofcom was considering whether to launch an investigation into the BBC's charity broadcast after it sparked more than 150 complaints around the pre-watershed profanity and the continuing sound issues.
Susanna is best known for appearing on breakfast TV, currently fronting ITV's GMB after years at the helm of BBC Breakfast, but she will soon appear in new prime time series Save Money: Good Food.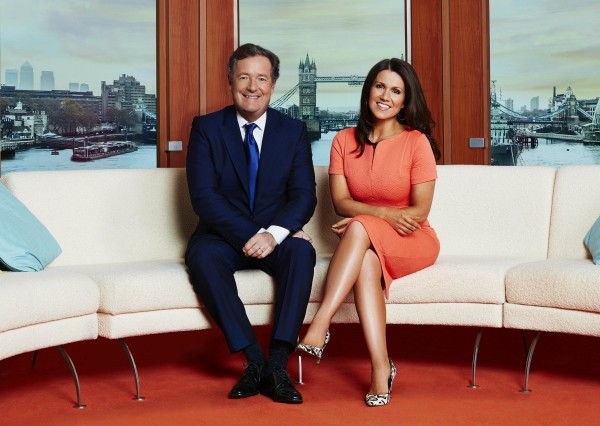 She will star alongside TV chef Matt Tebbutt as they show viewers how to be smarter spenders while not compromising on tasty meals.
Susanna said of her new endeavour: "As a journalist, it's always interesting investigating things which are relevant, especially to our viewers, we're a family news show, people often have us on in the kitchen in the morning, and how much we pay for food and how much we waste is really relevant.
"It's something that's so impacted by politics even."
Referencing Article 50 being triggered and the impact of Brexit, she added: "We know that food prices are already going up and inflation's up so what better time for us to investigate how that will impact families' budgets?"
Save Money: Good Food starts with a one-hour special on Tuesday April 4 at 8pm on ITV. The series continues on Tuesdays at 7.30pm.