Stormzy has thanked stars including Katy Perry and Coldplay frontman Chris Martin for taking the time to watch his hit set at Glastonbury Festival.
The grime star took the crowd by storm on Saturday night as he rocked Glastonbury's The Other Stage, chanting his support to Labour leader Jeremy Corbyn and paying tribute to the victims of the Grenfell Tower fire as he played tracks from his debut number one album Gang Signs & Prayer.
He described the performance – his biggest at the Somerset festival to date – as "one of the greatest shows of my life" before stepping off the stage to greet fans and hand his jacket to a young boy in the front row.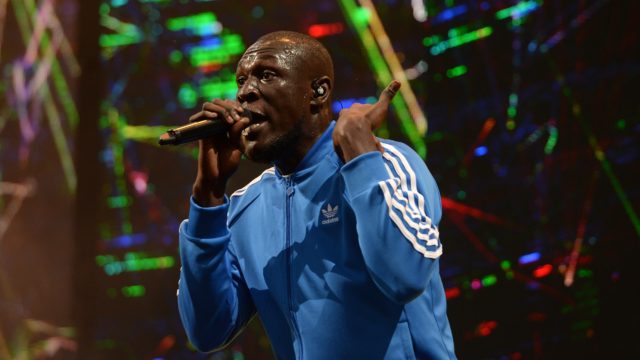 After discovering there were also global music stars in the audience, he tweeted: "Chris Martin watched my set and came to speak to me after I'm so happy what an inspiration f***ing hell.
"And Katy Perry came as well for f***s sake what a dream we thank God."
The Witness star, who had just finished her own Glastonbury debut on the Pyramid main stage moments beforehand, posted: "When @Stormzy1 greets you with a smile and a wagwan all is right in the world again. Great show friend your mum must be well paid."
The Big For Your Boots singer later tweeted: "OK drunk and jumping off twitter but Glastonbury thank you once again so much love in that crowd I can't thank you enough."
During the show, Stormzy performed the raps he penned both for Simon Cowell's Grenfell Tower charity single and for his surprise collaboration with Ed Sheeran's Shape of You at this year's Brit awards.
The show drew a crowd of thousands, including writer Caitlin Moran and TV magician Dynamo.