Stars from the music world have paid tribute to rock singer Chris Cornell following his death at the age of 52.
Cornell, best known as the frontman of Soundgarden and Audioslave, died on Wednesday night in Detroit, leaving his devastated family in shock.
Detroit police say the death of the rocker is being investigated as a possible suicide, according to Associated Press.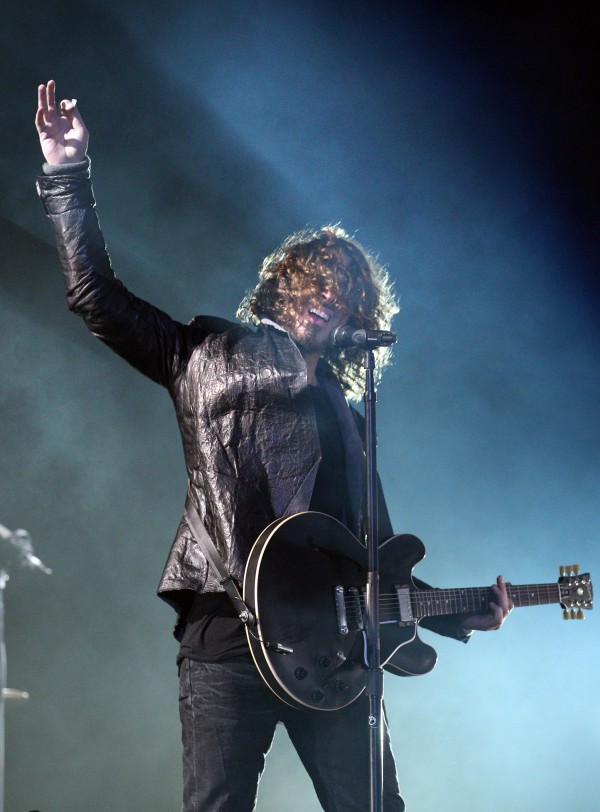 Sir Elton John, Led Zeppelin guitarist Jimmy Page and producer Nile Rodgers spoke of their loss following the star's death, just hours after Soundgarden played a gig in Detroit.
US rock musician Mark Lanegan, a contemporary from the Seattle grunge era, wrote simply:
Producer Rodgers described Cornell as "my special brother".
And he said in a statement to the Press Association that he could not process news of his death.
"I was asleep and my phone was jumping and one of our mutual friends – they were crying and bawling – and said 'Nile you won't believe this' and he said 'Chris is dead', I said 'Chris who?'.
"Chris Cornell, he's like 12 years younger than me, he's my friend and we'd go out together for dinner. We'd have dinner and laugh and joke and talk about the world," Rodgers said.
"I'm shocked, I don't even know how to deal with it."
Other tributes poured in:
Fans also spoke of their shock.