Star Wars director Colin Trevorrow has vowed to keep the soul of late actress Carrie Fisher alive in Episode IX.
He described it as an "unfortunate reality" that the legendary Princess Leia star, who was due to reprise her role in the ninth instalment, would no longer appear in the story.
The actress died aged 60 following a heart attack last December.
Speaking of the 2019 film, which will mark his first foray into the global sci-fi franchise, he told the Press Association: "She had a major role in the film and it's something we had to deal with emotionally at first.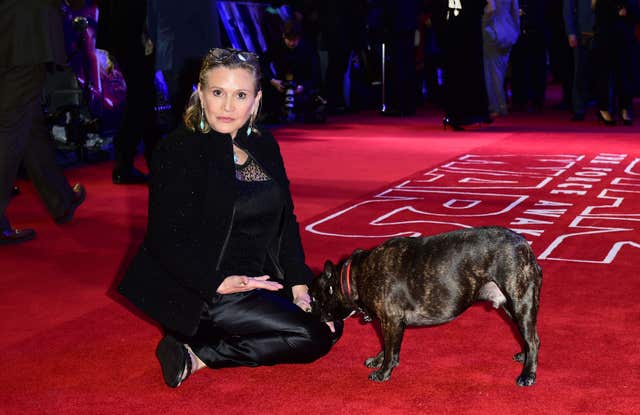 "Now we've had to deal with it in very practical ways and in a form of storytelling we know is going to honour her and keep her soul alive, but it is an unfortunate reality that we're just going to have to handle.
"It's been tough emotionally – and logistically we'll figure that part out, but she was just very important to the Star Wars family and that was the hardest part."
His comments came as he spoke of his most recent work, Book of Henry, which he described as "polarising" after it was panned by critics.
Due to hit cinemas on Friday, the film sees Naomi Watts play mother to a genius son (Jaeden Lieberher) determined to rescue his friend from an abusive stepfather.
It has already been slated by viewers, who have labelled it as "this year's must-unsee movie," prompting a meagre 23% score on Rotten Tomatoes.
Responding to critics, he said: "I know audiences have responded extremely positively to the movie … I wish that same experience could be had by everyone and I'm not going to even speculate as to why.
"I know the movie can be polarising because it does ask to not only face some things we don't necessarily want to see in movies all the time, but it takes us on a journey that doesn't really have a precedent.
"It's not like any movie I've ever seen and so, for better or for worse, that's why I felt like I had to do it.
"I don't know whether that's some self-destructive thing in me, it's just how I was raised, you know, face your fear."