The first pictures from this year's Doctor Who Christmas special have been released, showing not one but two Time Lords stepping into the frame.
The episode will see the outgoing Doctor, played by Peter Capaldi, joined by the series' First Doctor, played by David Bradley.
It will follow tonight's 10th series finale on BBC One, which left viewers on a cliffhanger as Capaldi's character was fatally shot by a Mondasian Cyberman and began to regenerate.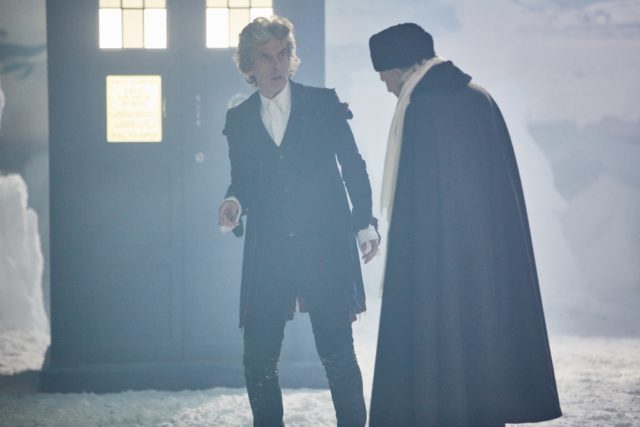 As he desperately fought against the regeneration energy, a mysterious figure approached and mocked his efforts, soon revealing himself to be the Doctor's original incarnation.
Following on, this year's festive episode will mark the First Doctor's first appearance in the series since 1983, and the first multi-Doctor episode since 2013.
It will also mark Capaldi's last ever episode in the role, ending his four-year stint as the Twelfth Doctor.
His departure will coincide with the end of head writer and executive producer Steven Moffatt's seven-year reign at the helm, with Broadchurch creator Chris Chibnall taking over the executive producer position next year.
Few further details about the Christmas episode have been shared, but creators have promised it will feature the debut of the next Doctor.