Harry Styles has kicked off his week's residency on James Corden's US chat show by proving he can take a joke about himself.
The One Direction star released his debut solo album last week and has just begun a week-long stint on The Late Late Show, giving him the chance to promote his new work.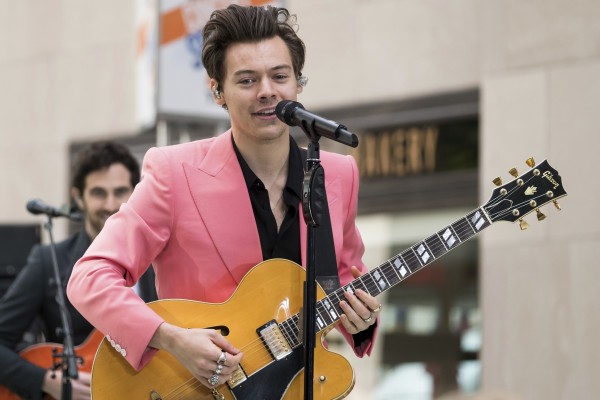 But while Harry, 23, gets a US platform for his music, it comes with the condition of being game for any sketches, challenges or jokes that James, 38, throws his way.
Harry proved he was up to the task on Monday night by opening the show with a sketch in which he arrived at the TV studios for filming and was confronted by a strict security guard who refused to believe he was a pop superstar – see below for how he won her round and watch James try the same trick.
During the show, Harry also took a reference to his ex-girlfriend Kendall Jenner in good spirits when fellow guest Aaron Taylor-Johnson began talking about his coop of chickens, the Kardaschickens – watch out for Harry's reaction.
And here, you can see Harry taking part in a game of flinch while desperately trying to keep that sharp suit clean.
Fans loved Harry's first appearance of the week but were sad that he was appearing without his bandmates.
The singer is a friend of James and has been a guest on the programme before with his One Direction bandmates, even getting a tattoo that reads "Late Late" after losing a challenge on the programme.
He will be a guest on every episode this week and will take part in the famous Carpool Karaoke sketch on Thursday, in which celebrity guests sing along to a car's radio while driving around with James.