The school choir that moved fans with an emotional performance alongside Ariana Grande at the One Love Manchester concert is contributing to a new charity album.
The Parrs Wood High School Choir will appear on the charity record Stand Together along with the likes of Britain's Got Talent finalists the Missing People Choir and several others, known collectively as Choirs With Purpose.
Also previously confirmed to be taking part are the chart-topping Lewisham and Greenwich NHS Choir, who scored a Christmas number one in 2015 with A Bridge Over You, and the newly-formed UK Hospices Choir.
The Parrs Wood group took part in US pop star Grande's fundraising concert in June, just two weeks after fans were killed and injured at her concert at the Manchester Arena by suicide bomber Salman Abedi.
They recorded a cover of the singer's track My Everything and joined her on stage at the concert, which was streamed worldwide and raised money for the victims' families.
A number of the children in the choir were also at the concert on May 22.
Along with the Parrs Wood Choir, the Games Maker Choir – comprised of more than 150 volunteers from the London 2012 Olympics – have also been confirmed to be joining the fundraising musical release.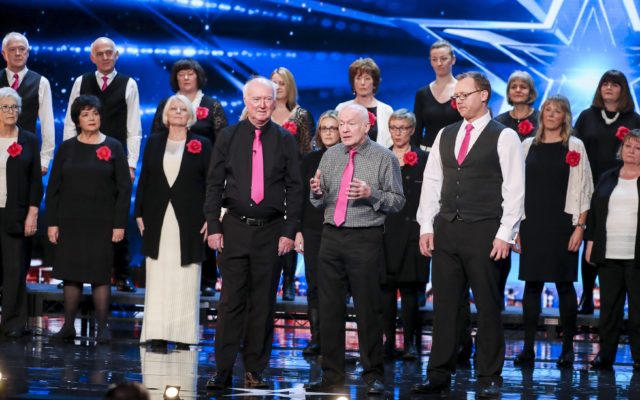 Recently-created singing group representing Anstee Bridge in Kingston Upon Thames in England, a charity that uses creativity to re-connect with teenagers who have become disengaged with education, will also perform on the album.
Stand Together is a collection of uplifting cover songs by 10 singing groups, each sharing their personal messages of triumph over adversity, hope over loss and the power of spirit and community.
All profits from the sales of the album, set for release in December, will be split equally between the 10 choirs involved or their nominated charities.
The choirs have additionally launched a crowd-funding campaign at pledgemusic.com/projects/choirswithpurpose to raise funds for their causes.
Along with the album, Choirs With Purpose will release one single featuring all 10 choirs.
James Hawkins, the producer of Stand Together, said: "This is more than just another choir album, it's a show of true solidarity, of people working together, supporting each other, standing together and singing.
"We hope to spread important awareness for the various causes being supported by each choir and bring more people together because of it. 'Where words fail, music speaks.'"