Singer Rod Stewart has renewed his wedding vows with wife Penny Lancaster in a star-studded ceremony at their Essex home.
Marking a decade since they married at a medieval monastery in Portofino in Italy, they were joined by their friends, children and beloved dog, Bubbles, who walked model Lancaster down the aisle.
The 100 guests included Sir Rod's former Faces bandmates Ronnie Wood and Kenney Jones, with wives Sally and Jayne.
Lancaster's 2007 Strictly Come Dancing partner, Ian Waite, and former Olympic swimmer, Mark Foster, were also among the crowd of well-wishers.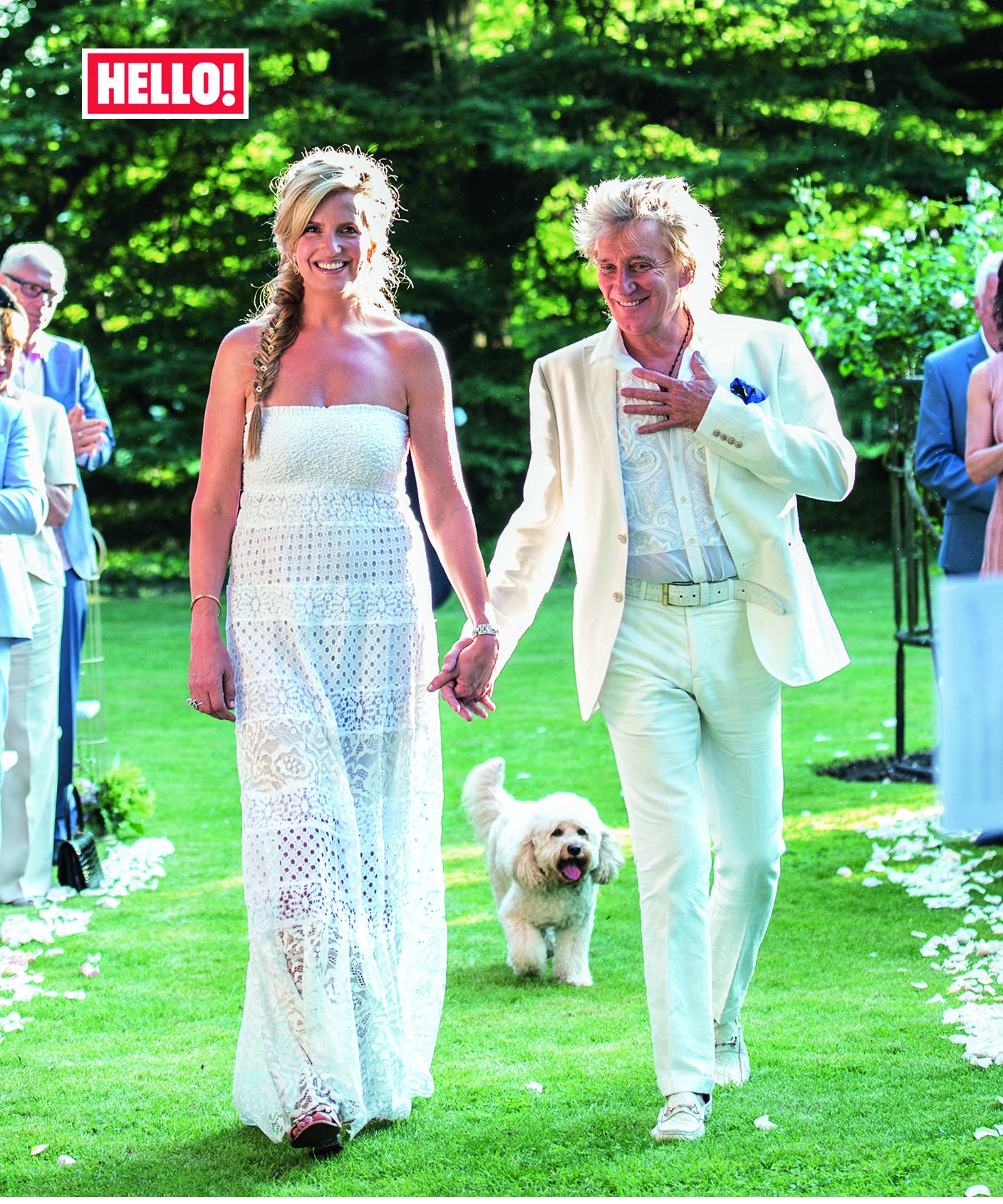 Coming together for their parents' special moment under an ancient beech tree in the 45-acre property were their sons Alastair (aged 11), Aiden (six), Sir Rod's children Kimberly (37) with her five-year-old Delilah, Renee (25), Sean (36) and Liam (22).
The couple shared the special day with Hello! magazine, donating the publication's fee to the victims of the Grenfell Tower tragedy.
Sir Rod, 72, told the magazine: "Penny is my whole world – what a girl.
"Love means many things to many people but to me it's wanting to share everything with the one you love and I love Penny more now than ever, if that is at all possible.
"We're not proving anything, just sharing our love with our friends and family."
Lancaster, 46, added: "Being able to reflect on those 10 years and say those words to one another and still know we mean them is important.
"This felt more special. You get married with the hope that you'll be together, when we renewed our vows, we said them not with just hope but with a reassurance."
Read the full story – including details of the ceremony's menu – in this week's Hello!