The Eurovision Song Contest faithful are pleased to have seen an old favourite, dubbed Epic Sax Guy, back in the competition.
Saxophone player Sergey Stepanov first came to viewers' attention in the 2010 contest, when he gave an energetic performance as part of Moldovan entry SunStroke Project, earning his Epic Sax Guy name.
Sergey was such a hit with the audience that a number of memes of his enthusiastic saxophone playing and dancing were made.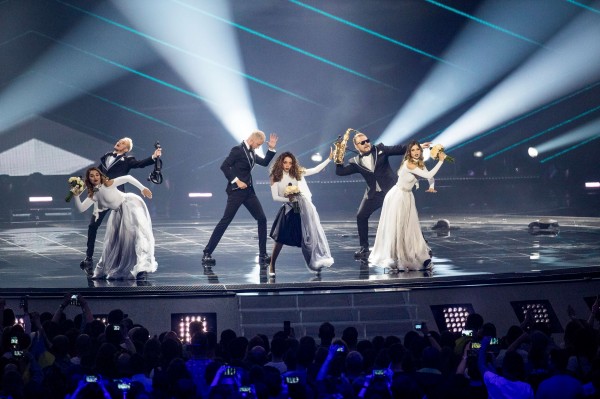 The act is representing its country again this year and viewers were very happy that he was back on screen.
Caitlin Moran was impressed.
Jack Whitehall also threw his support behind the act.
Other viewers were just as thrilled with Epic Sax Guy.
Moldova will be hoping to improve upon SunStroke Project's last Eurovision performance as they placed 22nd in 2010.