Radiohead will take to the stage tonight as music concerts officially begin at this year's Glastonbury Festival.
The Oxfordshire rockers will grace the Pyramid Stage as the weekend's first headliners – a gig previously played by the likes of Muse and Arcade Fire.
The group made headlines this week when guitarist Ed O'Brien offered words of advice to fellow leading performers Foo Fighters and Ed Sheeran, reminding them to stay "humble".
Elsewhere, American electronic trio Major Lazer will top the bill on the Other Stage, following sets from Lorde, George Ezra and The Pretenders.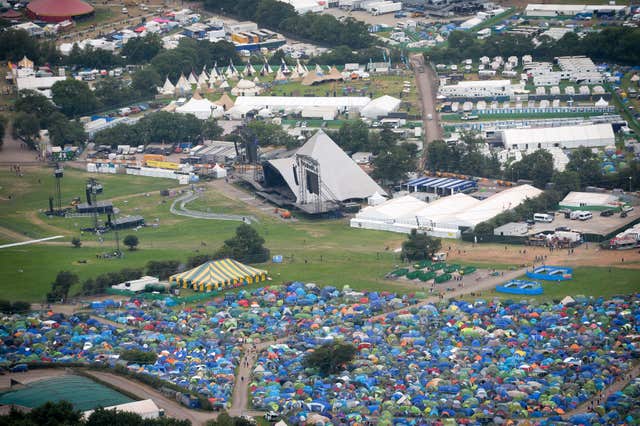 Friday's line-up will also feature the likes of Annie Mac and Clean Bandit on the John Peel Stage and Dizzee Rascal on the West Holts Stage.
But the day will start for some with a sombre note as organisers announced a minute's silence at the Pyramid Stage at 10.40am to honour people affected by the Manchester and London terror attacks.
Friday is also expected to bring cooler weather, after temperatures reached unusual highs of 31C on Wednesday.
Previously, the hottest days at Glastonbury had been in 2010 and 1989, when temperatures reached 27.3C.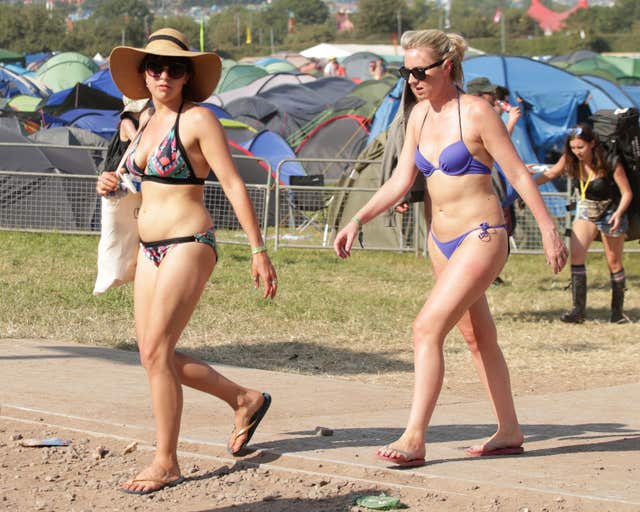 While music officially starts on day three of the five-day Somerset spectacular, festival-goers have already been keeping busy with countless events and activities.
On Thursday an estimated 15,000 people joined together to make an enormous human peace sign in the wake of the London and Manchester terror attacks, and US actor Johnny Depp attended a film event.
A total of 200,000 people are expected at the festival over the weekend, including 135,000 ticket holders.