Meghan Markle cut a stylish figure in a striking designer hat designed by Irish milliner Philip Treacy as she made her debut at Royal Ascot.
Meghan wore an elegant white shirt dress from Givenchy, the fashion house that designed her wedding gown, which had a trendy handkerchief hem.
The outfit was set off by a sizeable monochrome creation by Treacy, a favourite among the royals, including Meghan, who has consistently showcased his millinery since becoming a duchess.
The glamorous headgear featured a white base and a wide black trim which fanned out around her face.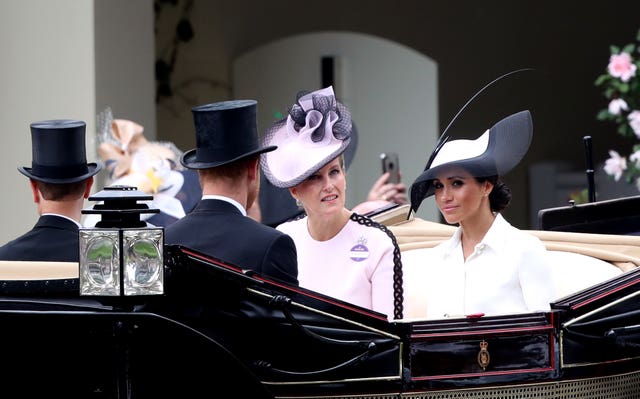 Dramatic detail of a long black reed and knot finished off the piece, ensuring Meghan was ready for her day at the races with the royal family.
Her dress, although casual and simple in its shirt-style tailoring, was rich in detail with subtle embroidery around the waist and was finished off with fine white buttons.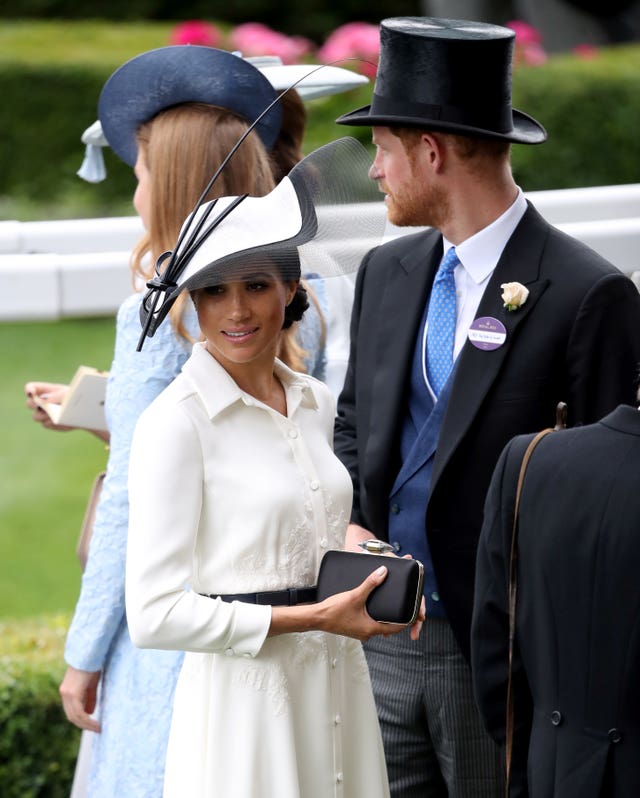 Embracing the monochrome look, Meghan nipped her dress in at the waist with a dark belt and wore black shoes with a quirky shaped heel.
Previously known for her relaxed hairstyles with strands framing her face, Meghan's Ascot look was more in keeping with royal tradition as she sported a chic side chignon.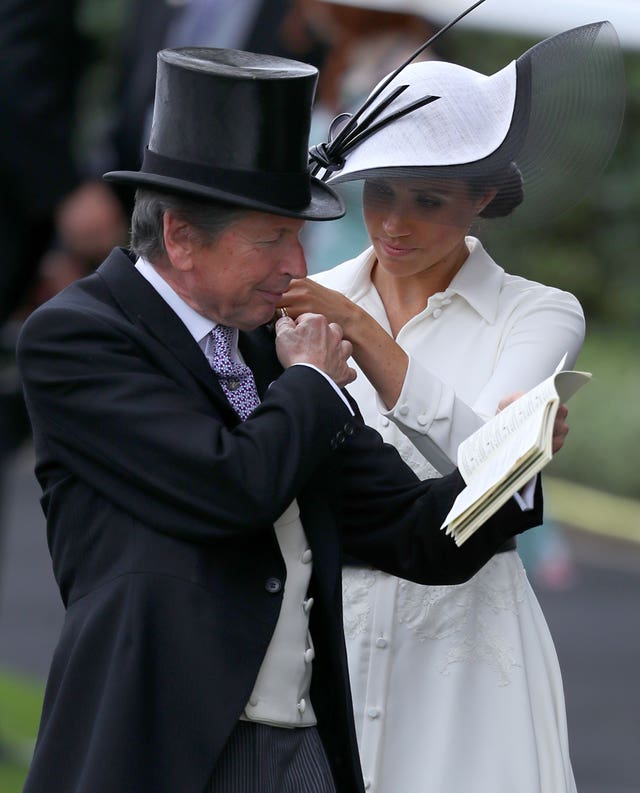 Royal fashion watchers have now seen Meghan at several events where she has been showcasing quintessential royal style, as well as her love of Treacy's work.
At the Trooping the Colour earlier this month, she looked chic in a dress by Carolina Herrera and another Treacy hat.
Just a few days after her wedding, she looked demure at a Buckingham Palace garden party in a saucer-style hat by Treacy and a dress by luxury British label Goat.
Treacy, from Galway, was commissioned to create hats for members of the Royal Family ahead of the Royal wedding.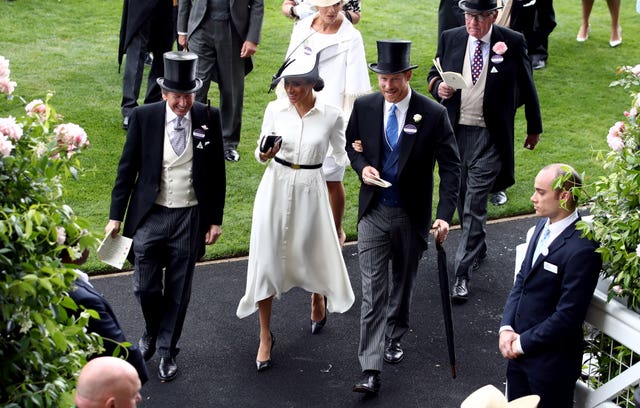 He created pieces for more than 30 women who were guests at the 2011 wedding and was the designer of Princess Beatrice's infamous hat which was dubbed a turkey twizzler.
At the time it attracted derision, mirth and utter bafflement from royal watchers, who also compared it to a toilet seat and a giant pretzel.
The royals once again called on Treacy to design their millinery for Harry and Meghan's wedding, with the Duchess of Cornwall and Duchess of Cambridge wearing his creations.
- Press Association