Olivia Attwood and Chris Hughes appear to break up for the last time in emotional scenes that will air in Wednesday night's episode of Love Island.
Viewers of the ITV2 reality dating show will also discover which two boys will be entering the villa after four – including previous islanders Mike Thalassitis and Sam Gowland – were put up for a public vote.
Tempestuous on-off couple Attwood and Hughes seems to be at breaking point following Jonny Mitchell's exit from the Majorcan lock-up, as seen in Tuesday's broadcast, despite having agreed to stick with their relationship hours before.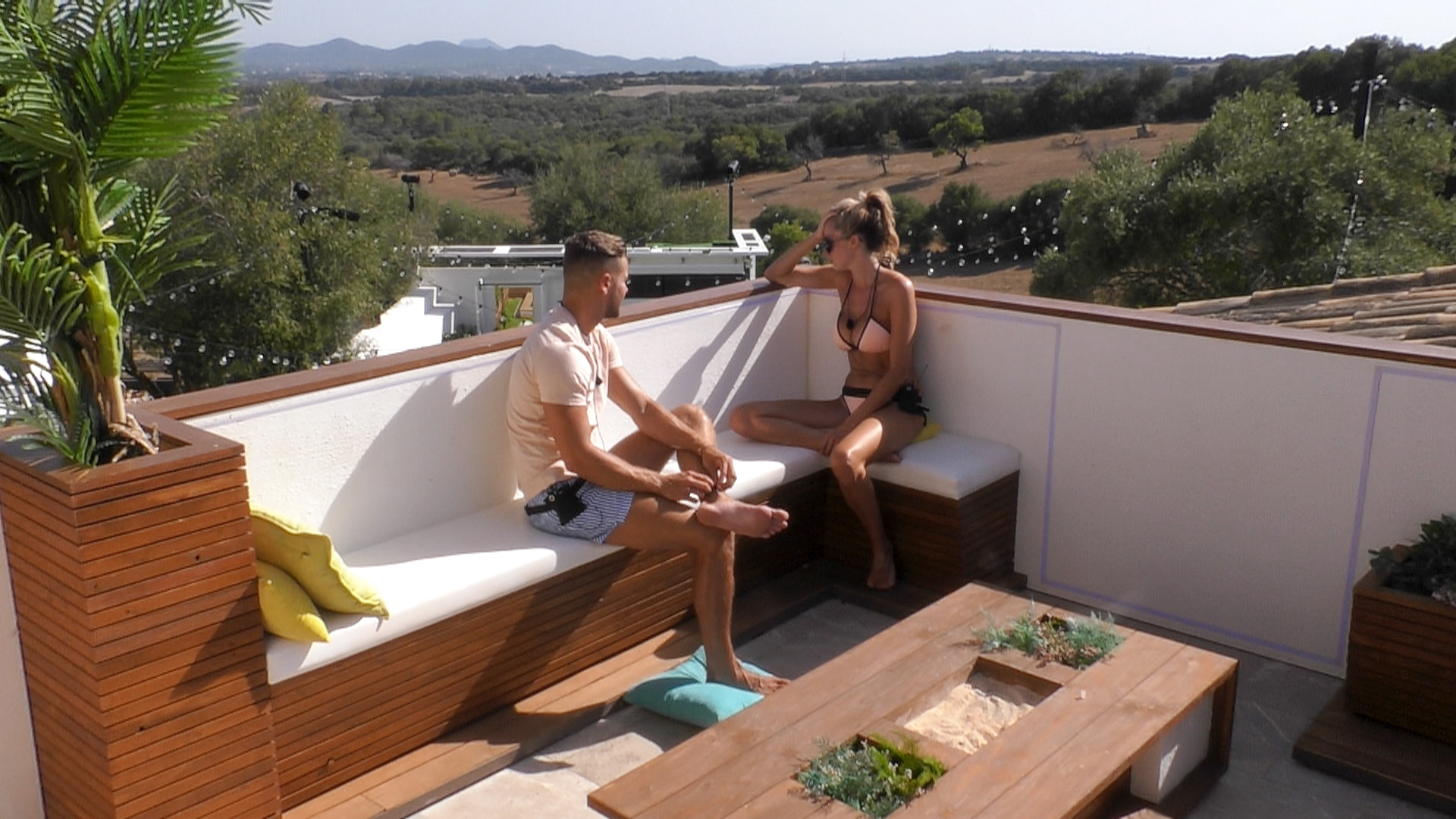 Attwood declares her frustration that Hughes had comforted Mitchell's ex-partner Tyla Carr, as she was revealed to have been one of the four least-popular contestants as voted for by viewers, along with Mitchell, Carr and Amber Davies.
In the Beach Hut, she says: "I'm a bit gutted to be in the bottom four, and it's like he just ran straight past me to go and comfort Tyla.
"I feel like he is a nice person and he does do that stuff because he's nice. As much as I like him, tonight has put it in perspective for me.
"I feel like the longer I try and battle with him to get him to be considerate, to get him to be empathetic, it's bringing out an ugly side to me."
Later, she tells some of her co-stars: "I was in the bottom four and he's literally just (walked past) to talk to Tyla. He's a nice guy but that's the flaw in his character, he doesn't know when to rally round the people that are his people."
She adds that she does not want to "come across as a nag while he comes across as this lovable joker".
Speaking to Hughes, Attwood says she thinks they should split properly after their previous stop-start romance.
"I feel like we should sack this off now because I don't think it's going to work for you, it's definitely, definitely not working for me," she says.
"I knew that what's happened over the last couple of days would put me in a vulnerable position."
Attwood tells him "don't cry again because that's the whole reason we're in this situation".
Upset and shocked, Hughes tells the camera in the Beach Hut: "She doesn't think the public like her and she wants me to do the best I can for myself.
"Honestly, at times I don't understand how her head works but I've got to lift myself from this one and move on and take each day as it comes because now, I haven't got a clue what I'm doing."
As the pair appear to have ended things for good, the islanders are given the bombshell news that two new males will be entering the island as voted for by the public.
The new additions will be either previously-dumped contestants Thalassitis or Gowland, or newcomers Jack and Scott.
Viewers can expect to see them make their surprise arrivals at the end of the episode.