The four couples vying to win Love Island will find out who really is 100% their type on paper as they make declarations of love in tonight's final episode.
The loved-up quartet of pairings – Kem Cetinay and Amber Davies, Camilla Thurlow and Jamie Jewitt, Chris Hughes and Olivia Attwood and Gabby Allen and Marcel Somerville – will go head to head in a bid to clinch the public vote and take home the £50,000 prize money.
Caroline Flack will present tonight's extended ITV2 programme, which will air for one hour and 35 minutes from 9pm.
Bookies William Hill have tipped Cetinay and Davies for the win.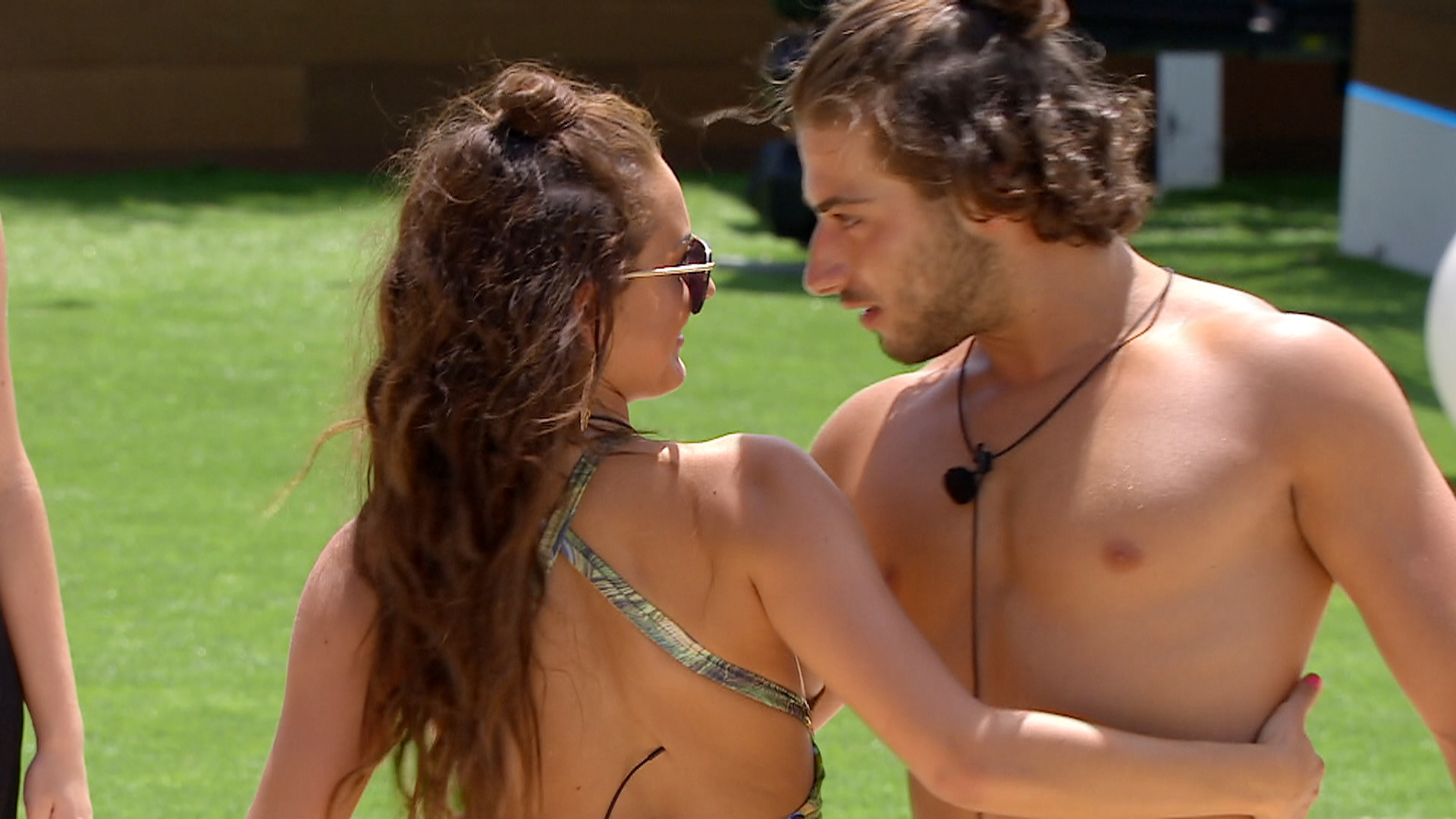 In tonight's prom night final, viewers will see Cetinay read poetry to Davies saying: "When we talk about our lives and the things that we've been through, it's mad to meet a girl who's so caring and true.
"The relationship got rocky and we both started to fear, the problem was we were scared to show we care. The thought of being vulnerable was pushing each other apart. But when you find a girl that special, you have to follow your heart."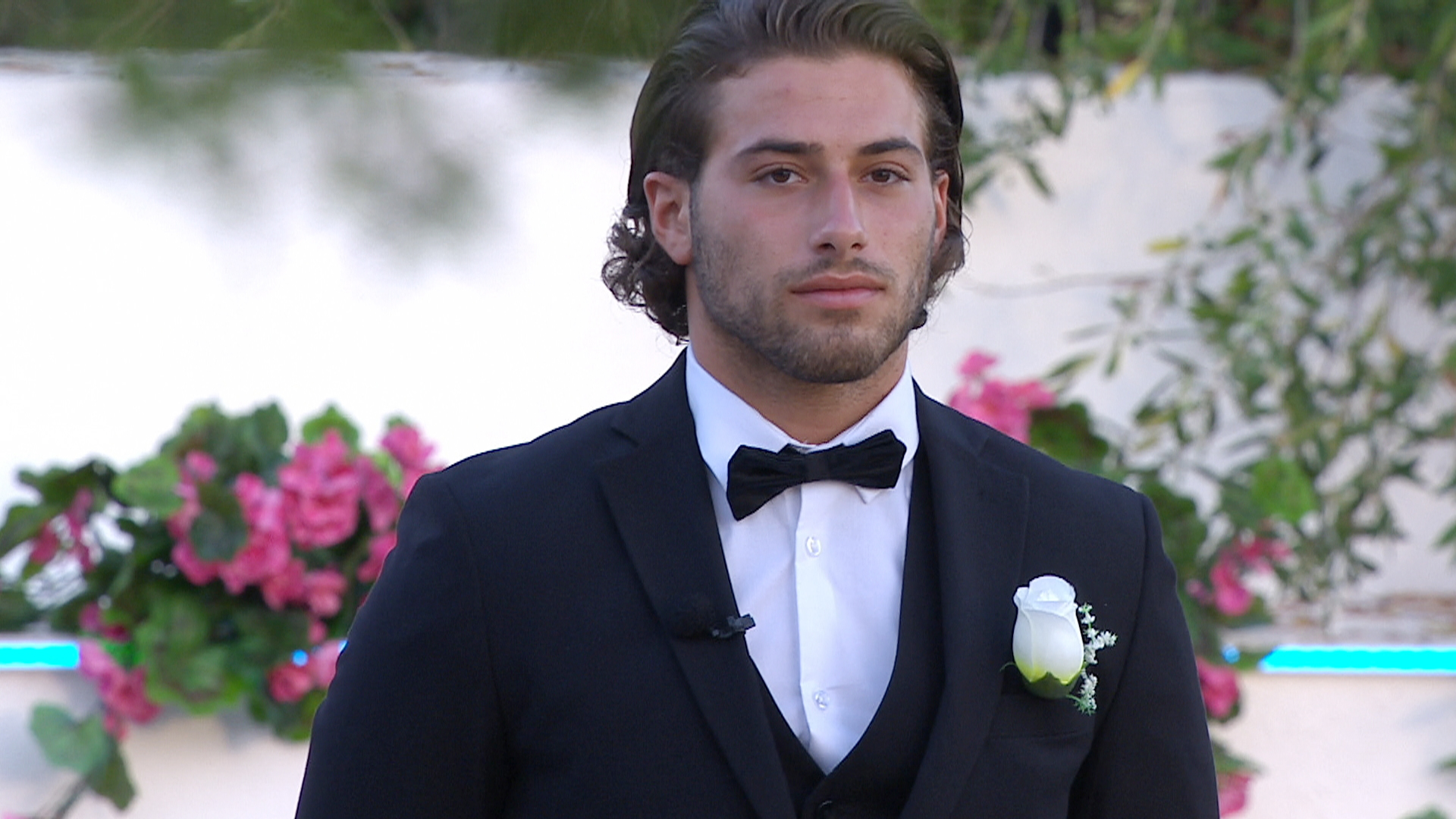 Davies also pours her heart out after saying earlier in the episode: "I don't want to be too cringe, but I want to make him cry."
She tells Cetinay: "Kem, seven weeks ago I walked into the villa having no idea how much this experience was going to change my life. It's safe to say we've had one of the most challenging journeys.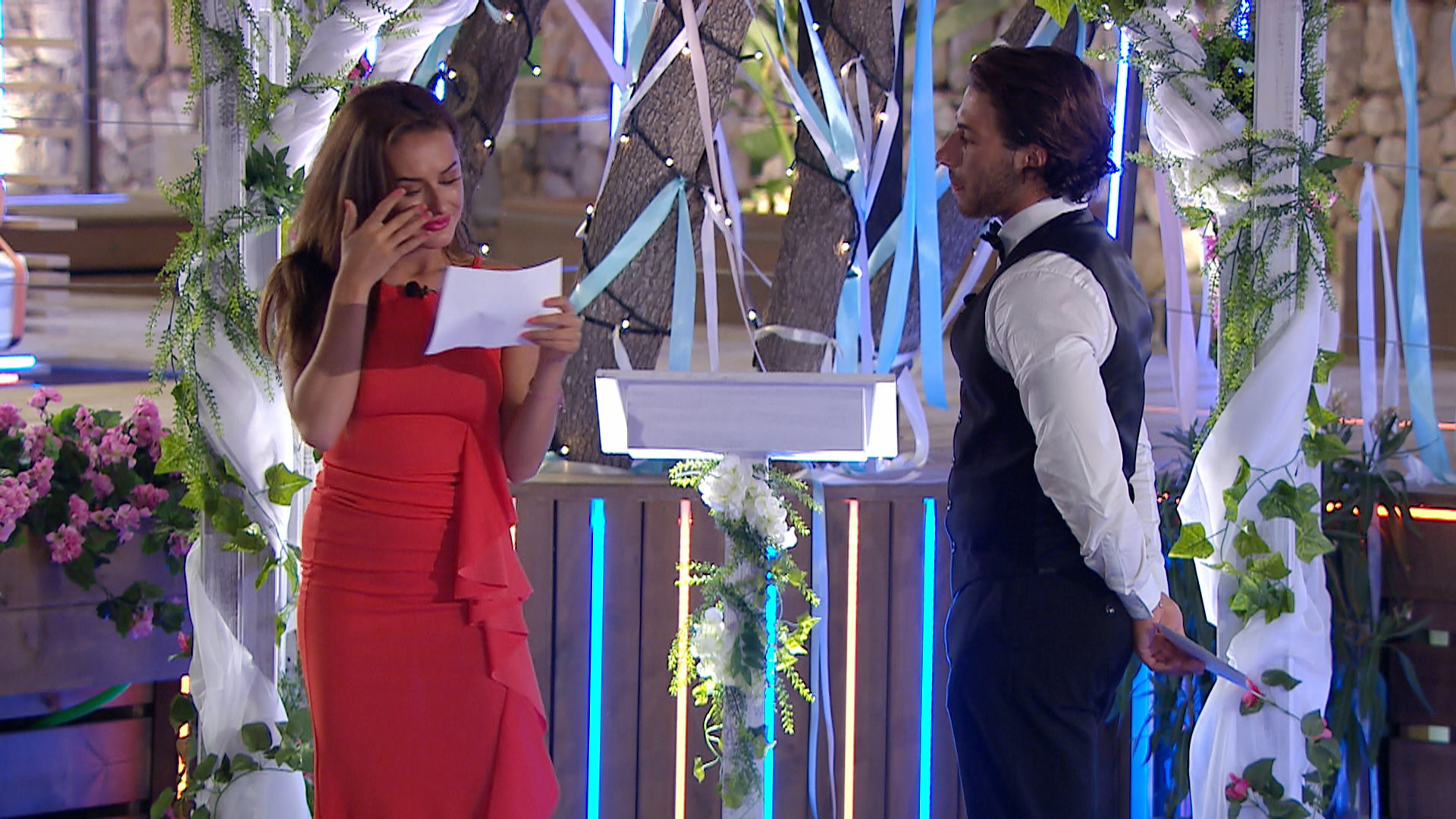 "I say this to you every day but I wouldn't change any of those bad days we've had because it made me realise I found something in someone that I didn't know was possible to find."
Hughes also waxes lyrical with a poem, telling Attwood: "Olivia's first impression will remain cemented in my soul as one of the most beautiful girls I've ever seen.
"Our journey is ending where another will begin, and to me you're Snowy, if I was Tin Tin. Your cuddles in the morning and your kisses at night, but your freckles are one of my favourite sights."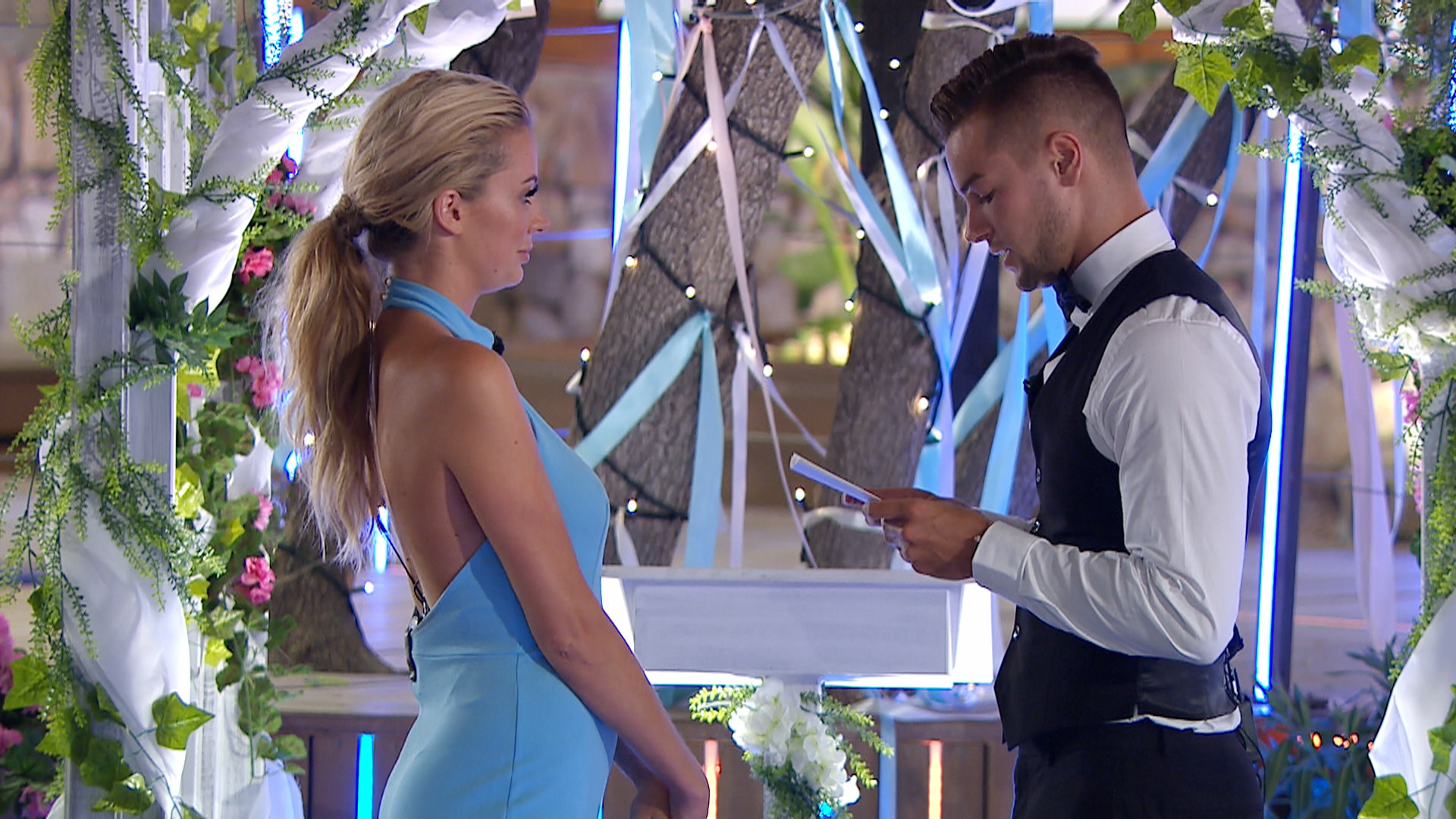 She tells him: "You're cheeky, funny and the way you love me has brought out a softer side to me I hadn't wanted to show in a very long time. Your beautiful face matches an equally beautiful soul."
Allen and Somerville, who have been a solid love match since the beginning of the show, don't hold back in their emotional outpourings.
Former Blazin' Squad singer Somerville shares his favourite moments with Allen from the series, pin-pointing the moment he "knew I was falling for you".
Allen makes the ultimate romantic gesture as she ends her declaration saying: "I love you".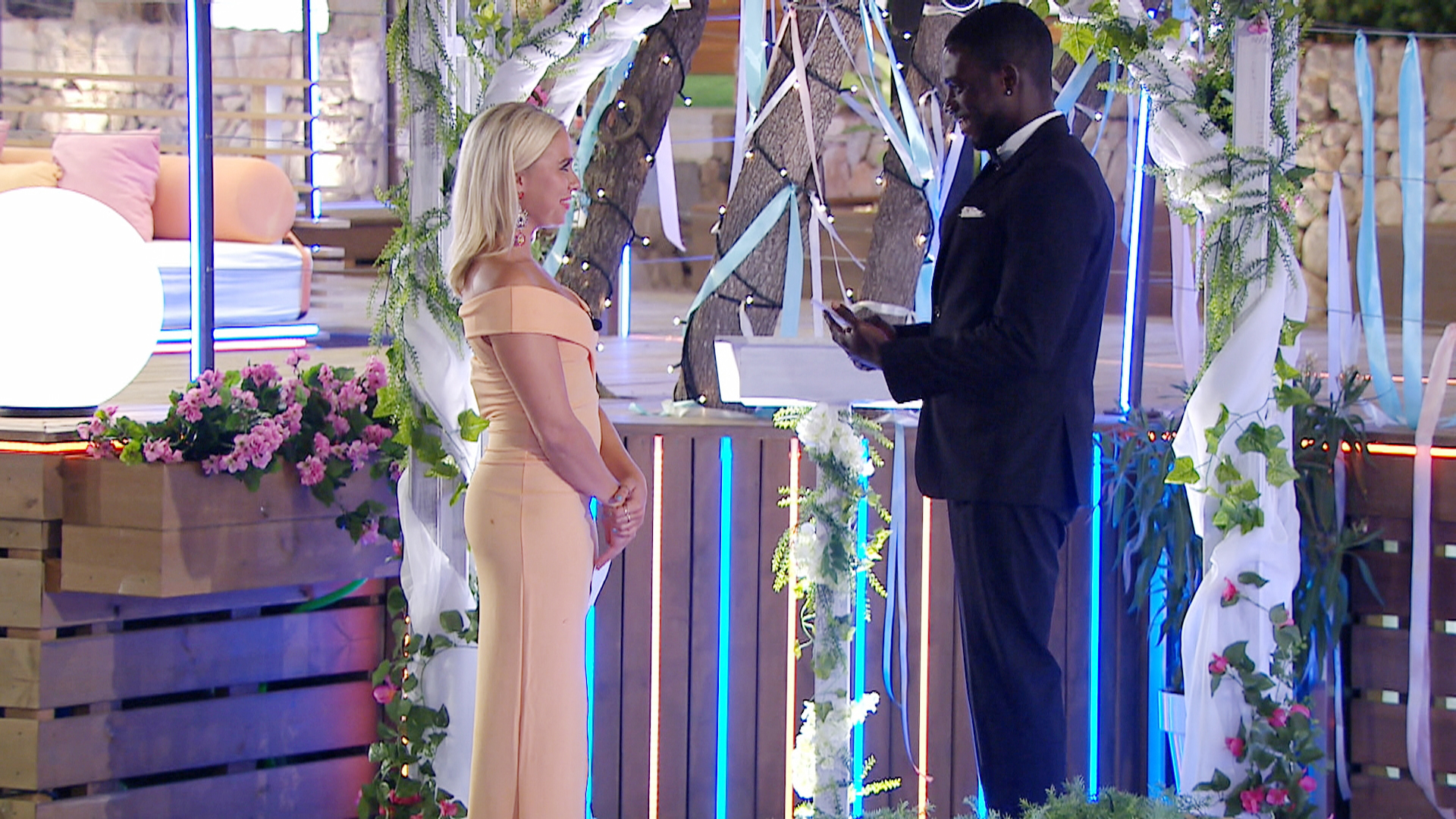 Thurlow and Jewitt have made up for lost time as their relationship was a late bloomer, with Thurlow admitting: "Jamie, at the time that you arrived in the villa, I thought my romantic journey on Love Island was over.
"I truly believe there is not a single other person who could have walked in the door to make me change my mind.
"I'm humbled on a daily basis by your ability to bring out the best in others and since you have been in the villa I have been able to show sides of myself to you that I have kept hidden for a very long time. Thank you."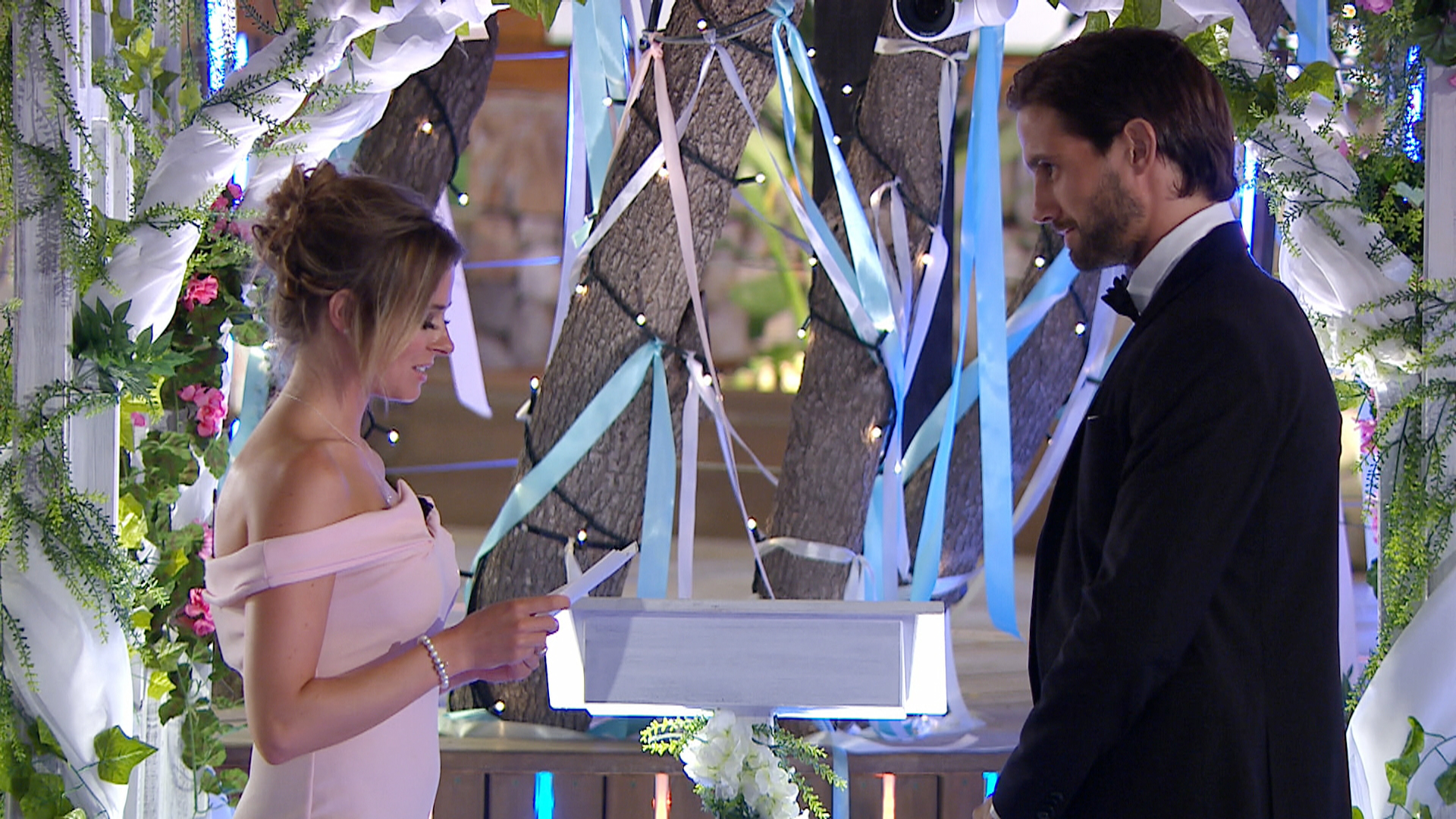 Calvin Klein model Jewitt tells her: "The amazing contradictions in your character that make you so special."
The episode is not without a dash of drama that is not love, but rather dance related.
Before they glam up to dazzle their other halves with romantic readings in the evening, the couples are treated to tango lessons during the day.
Thurlow admits: "Jamie and I had a couple of hiccups. He may have accidentally punched me in the stomach and I accidentally head butted him."
Somerville mixes up the tango with another steamy action, prompting Allen to say: "Marcel just kept thrusting. I'm like 'mate, you're definitely sexually frustrated'."
Love Island concludes from 9pm on ITV2.