One of the longest-running and seemingly more compatible Love Island couples – Gabby Allen and Marcel Somerville – will have their relationship put to the test with a lie detector challenge.
The pair, who have been an item since Allen entered the Majorcan villa in the second week of the ITV2 dating programme's seven-week run, will also be seen having a rare argument in scenes in Tuesday's episode.
Allen and Somerville's disagreement starts when she walks away from him while he is mid-sentence, something he brings up later when they go to bed.
She tells him: "You're so stupid, because you're making some point of nothing, you're ridiculous."
The following day, Somerville tells his girlfriend: "We were having a conversation, I was midway through a sentence about something and I wasn't a priority to you at that current point."
Allen says: "Sorry if you were midway through a sentence… You know when you're at the dinner table and you ask if you can be excused, that's how it made me feel.
"It's made me feel like I have to ask if I can leave."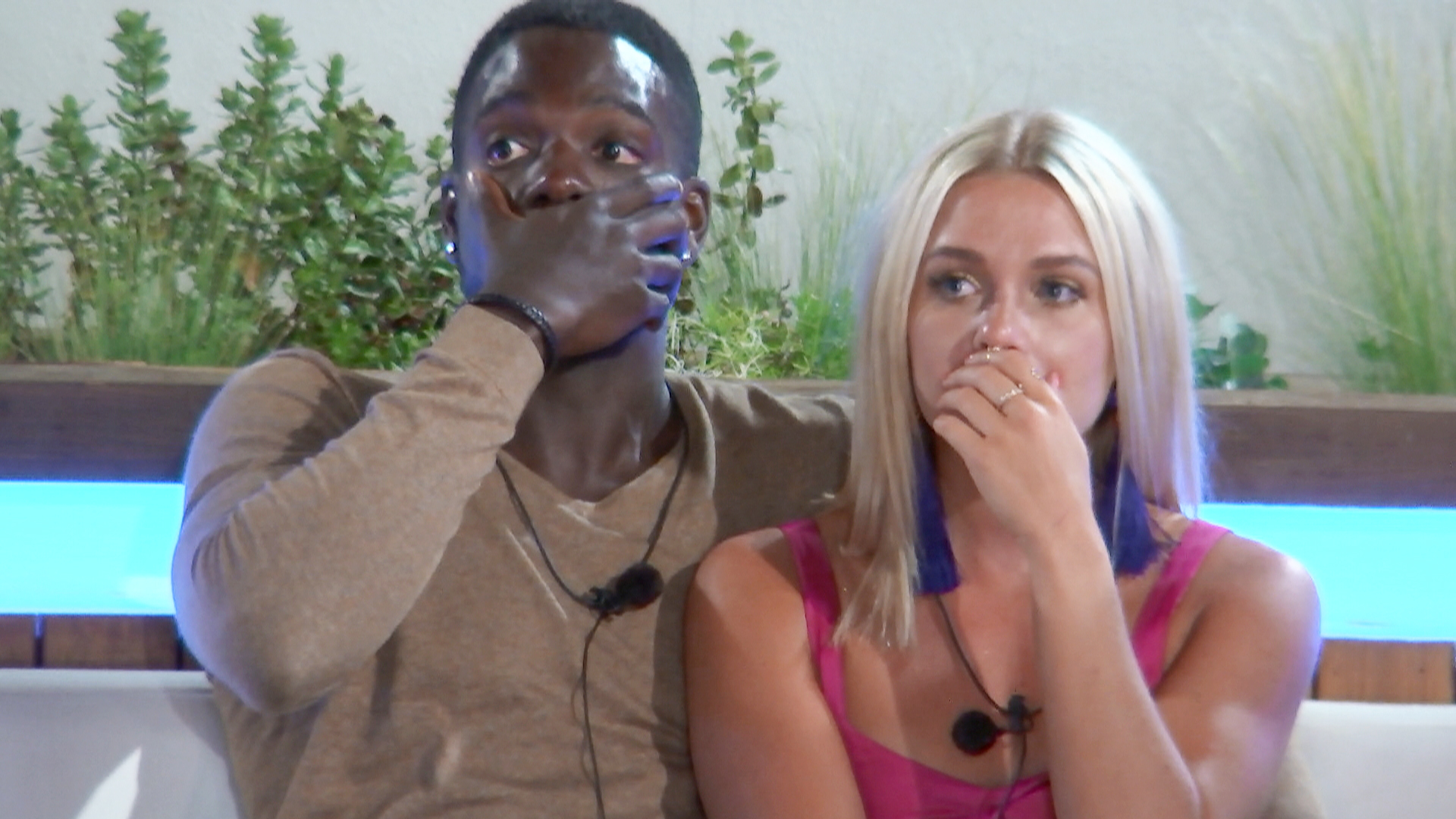 She mentioned a game played by the contestants the previous day, which saw Somerville discover that a member of the public thinks that Allen's feelings for him are "fake".
"I feel like yesterday's challenge after someone stupidly said my feelings for you are fake, maybe that got to your head last night," she tells Somerville.
In the villa's private Beach Hut, Somerville says: "Am I not allowed to be annoyed at some point? I've been happy for the majority of my time here, just one moment of annoyance took things to another level."
The islanders then learn that the girls will have to take a lie detector test with their partners asking the questions, and Allen – among others – admits she is not looking forward to it.
Somerville asks her several questions, including "can you see a long-term future with Marcel?" and "do you genuinely love Marcel?"
In a clip released by ITV2 ahead of the episode, Allen is revealed to have told a lie to at least one of his questions, much to Somerville's shock.
Another couple in the firing line is feuding twosome Olivia Attwood and Chris Hughes, who are in the midst of a row following the previous day's meddling game.
Hughes is also seen doubting his tempestuous relationship because of dumped islander Mike Thalassitis' parting words of warning against Attwood before he left the villa in Monday's broadcast.
Love Island continues on weeknights and Sundays at 9pm on ITV2.