Singer Liam Gallagher admitted he does not think he is "good enough" to write an album on his own as he debuted his new solo music.
The former Oasis star played his track Wall Of Glass, from his upcoming album, for the very first time on BBC Radio 1 on Wednesday.
But while he told presenter MistaJam that he had enjoyed being back in the studio, he said he collaborated with other artists because he could not have managed it by himself.
"I would never be able to write a full album on my own – we would be here forever," he said.
"I'm not good enough, but I've got plenty of time to make it big – no rush."
His comments came hours after performing his first ever solo concert in his home town Manchester to raise funds for those affected by the terror attack that killed 22 in the city last week.
Describing the sell-out show as "intense," he said: "I don't enjoy hometown gigs as much as I should because you don't want to let anyone down.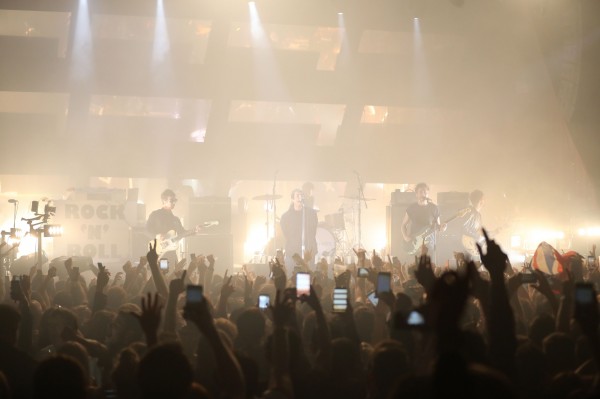 "There were a lot of nerves and I just wanted to put a good gig on. It's not safe now so massive respect to the people who came out to see me."
But while the concert was hugely successful, the 44-year-old made no promises about his future in music, commenting: "I don't know about a solo career.
"I see it as one album and we will take it where it goes … what I've learnt over the years is not to make plans."
"If we don't get stoned to death (during the tour) we might look at making another one."
This week also marked the 50th birthday of his brother and former bandmate, Noel.
Despite the pair's long-standing feud, he Tweeted his big brother on Monday.
"We don't speak to each other," he said. "It's very sad but you get over it."
But Liam said that he would "one day" like to make amends for the sake of the pair's mother, Peggy, and added: "If we got back together it would be bang on but in the meantime we are two little solo boys."
Meanwhile, fans tuning into the Wednesday evening radio show were thrilled to hear Liam back on the airwaves.