TV viewers said James Corden was "the spoonful of medicine the UK needs" as he brought The Late Late Show to London.
The actor and comedian, 38, has filmed three episodes of the US programme in the UK, with celebrities including Tom Cruise, Nicole Kidman, David Beckham and Ed Sheeran part of the all-star line-up.
He opened the first episode by addressing the recent terror attacks, insisting the UK "is not a country that feels afraid".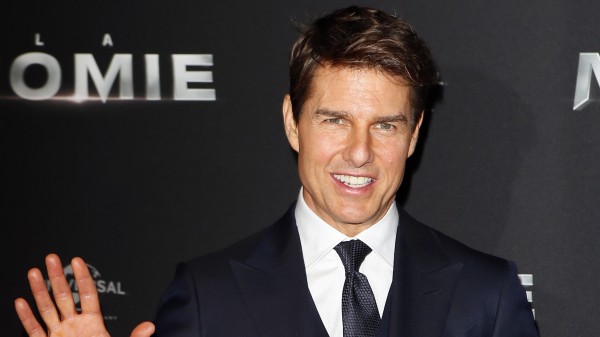 Corden said in his opening segment: "Some people might say it is a strange time to do a variety show from this city. I couldn't disagree more."
The hour-long instalment saw Corden poke fun at US president Donald Trump, portray Mary Poppins alongside Sir Ben Kingsley in a hilarious edition of Crosswalk Musical, and enjoy a spot of Carpool Karaoke with Ed Sheeran.
Corden interviewed Australian actress Kidman and Game Of Thrones star Kit Harington, who revealed he was living with his actress girlfriend Rose Leslie.
Many fans said on social media that the light-hearted show was just what the UK needed.
The Mary Poppins skit saw Corden and Sir Ben, and a group of other performers, dashing on to the road to sing songs from the film when drivers were held at red traffic lights.
Once it turned green, they had to dash back onto the pavement.
Fans admitted they were "crying with laughter" at Corden's antics.
There were also comparisons with the UK's own late-night topical entertainment programme The Nightly Show, which aired earlier this year.
The much-maligned programme – which featured several different hosts in weekly stints – struggled in the ratings and was frequently panned by viewers.
:: The Late Late Show special London episodes will air at 10pm on Sky 1 and Now TV on June 8 and 9.