Hair-raising acrobatics, stomach-churning magic tricks and some especially heart-warming musical performances will take over the Britain's Got Talent stage tonight.
Viewers will watch judges and the audience on the edge of their seats as the Coventry Dynamites cheerleaders skilfully toss each other so high into the air that they almost crash into Amanda Holden's big X sign.
They were followed by Annette and Yannick's dizzying roller-blade routine, packed with a series of ambitious lifts that made presenters Ant and Dec squirm in the wings.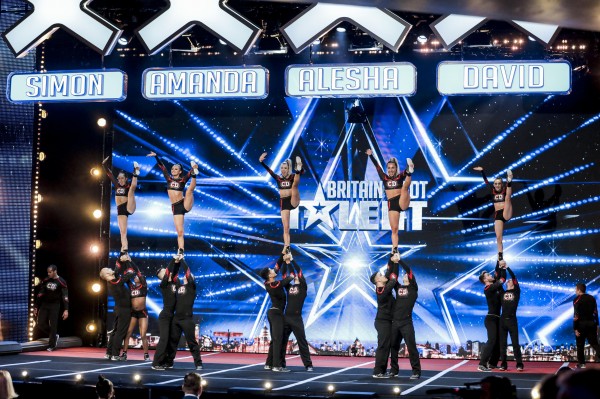 But their daring performance was overshadowed by Japanese magician Tanba, who swallowed an entire balloon sausage and handfuls of razor blades.
The 43-year-old father teased the judges "Yummy, would you like some?" before smoothly retrieving all of the items.
Britain's Got Talent veteran Simon Cowell seemed almost lost for words before summarising: "I have never seen anything like that in my life. I don't know whether I liked it, or it was repulsive, but it doesn't matter."
Saturday's episode of the ITV contest was also to be a big day for young singers, with a fresh batch of hopeful teenagers prompting standing ovations from the full set of judges.
Maltese singer and 2015 Junior Eurovision winner Destiny Chukunyere, 14, had the room dancing with her soulful rendition of Think, while Leah Barniville, also 14, travelled from Ireland to perform Lucio Dalla's operatic classic Caruso.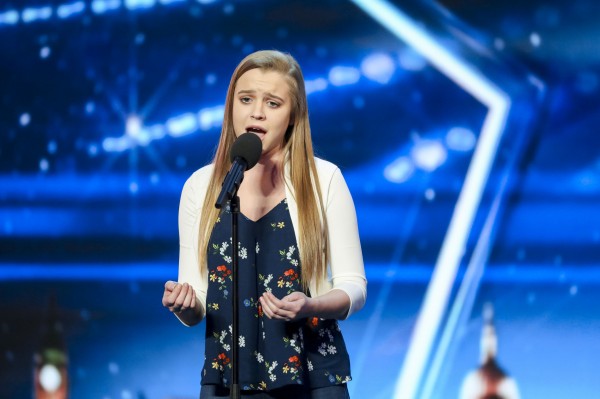 It will be a particularly special moment for 15-year-old former contestant Kyle Tomlinson, who returned to the stage after being previously told by judge David Walliams to get some singing lessons.
"I was the mean one?" David asked in disbelief, before protesting: "I'm the only nice one here."
After listening to Kyle's emotional performance of Hallelujah, David could only respond: "I am really glad you came back and proved me wrong."
But it was not just about the young blood, as Doncaster duo The Pensionaires also earned warm words from the judges.
Malcolm, 75, and Henry, 84, told the cameras they were "living the dream" after donning their ties and flat caps and helping each other on stage to sing Frank Sinatra's famous You Make Me Feel So Young.
Amanda said: "This is the perfect thing to put in front of the Royal Family at the Royal Variety," while Simon could not resist joking: "This is Ant and Dec in 10 years."
Ant and Dec looked outraged at the idea, but were waiting with matching caps to join the boys as they left.
Britain's Got Talent airs on ITV at 8pm on Saturday.