House Of Cards actress Robin Wright has told of her shock at discovering she is being paid less than co-star Kevin Spacey – having been told that they were on the same wage.
Robin, 51, stars as ruthless First Lady Claire Underwood opposite Kevin as scheming US President Francis Underwood in the hit Netflix drama.
The mother-of-two told Net-A-Porter's weekly digital magazine, The EDIT: "I was told that I was getting equal pay and I believed them, and I found out recently that it's not true.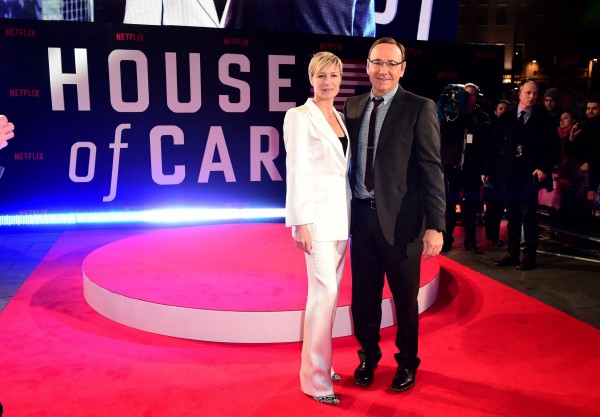 "So that's something to investigate. Claire and Francis are equivalent as far as their power, their union and the plot.
"I may not have as many scenes or words as Francis, but Claire doesn't need to verbalise as much.
"Francis is an orator, a poet, a demonstrator. Claire is an (ego) that sits in the back and directs him, but they are partners on the same plane."
But she praised the political drama, saying: "I thought it would only (last) a year … Kevin and I giggle all day long, to the point where they won't allow non-waterproof mascara on me, because I am crying laughing."
Robin, who was previously married to Hollywood star Sean Penn, said that she had lost roles over the years because she took time away from film sets to raise her children.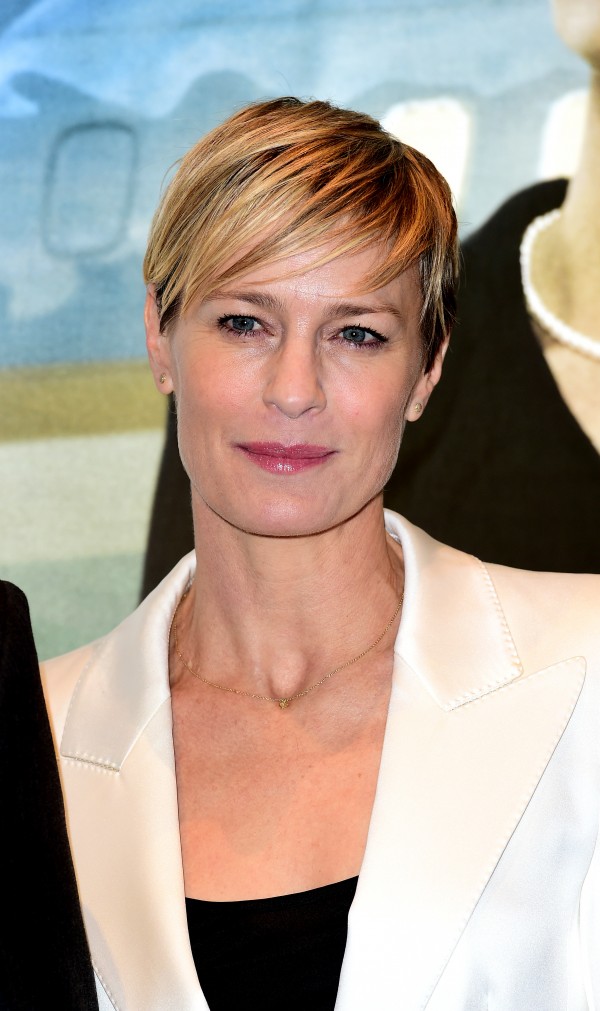 "(I) never wanted (fame), never sought it, never thought about it. I didn't know what to do with it," she said.
"I turned down doing the cover of Vanity Fair because I was so petrified of sharing myself. I was married to Sean at the time, and I knew that all they wanted to know was what colour underwear he wore.
"It affected my career. If you don't play the game, your notoriety doesn't go up and then people don't want to hire you. And it was twofold, because I was raising my kids, but I was also not getting parts.
"As a mother, I would never take that (decision) back, because I loved being there with my babies. But I knew I had missed out."
Robin, who poses topless in the digital magazine, crossing her arms over her chest, said she had turned her ambitions to directing, adding: "I don't want to be in front of the camera any more. I've done it, I'm bored."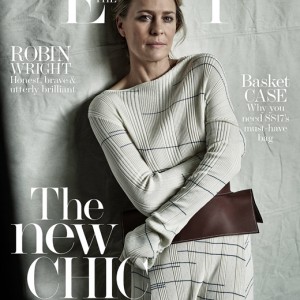 The actress, who has directed several episodes of House Of Cards, said her modelling days were a "nightmare".
"You go into a go-see, lift up your shirt, then (someone says) 'Her boobs aren't big enough,' and you're out," she said.
The star said she felt great to be 51 and the "pain" in her life was now history.
In a separate interview with Variety, Wright said the House Of Cards' writers could now have difficulty coming up with ideas for the next series of the show.
"Trump has stolen all of our ideas for season six," she joked.