The kids are back to school, the search is on for that 'good coat' and fire is being cleaned out - that can only mean one thing, winter is coming.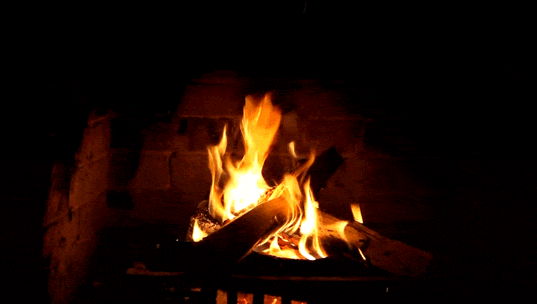 So to help you get set up, we've got that all important 'what's new to Netflix this month' list:
Straight Outta Compton (Now Streaming)
In the mid-1980s, the streets of Compton, California, were some of the most dangerous in the country.
When five young men translated their experiences growing up into brutally honest music that rebelled against abusive authority, they gave an explosive voice to a silenced generation.
Live from Dublin: Jeff Dunham : Relative Disaster (From Today, 12 September )
Ventriloquist and global comedy superstar Jeff Dunham brings his rude and slightly demented posse of dummies to Ireland for a gleeful skewering of family and politics in his debut Netflix Original stand-up comedy special, "Jeff Dunham: Relative Disaster."
Filmed at the Bord Gáis Energy Theatre in Dublin, Dunham and his famous cohorts Walter, Achmed the Dead Terrorist, Bubba J, Peanut and Seamus leave the audience in stitches from start to finish.
Heroin(e) (12 September)
Heroin(e) focuses on the once bustling industrial town, Huntington, West Virginia that has become the epicentre of America's modern opioid epidemic.
With an overdose rate 10 times the national average, the crisis threatens to tear this community apart.
West Virginia native Sheldon highlights three women working to change the town's narrative and break the devastating cycle of drug abuse one person at a time.
American Vandal (15 September)
American Vandal is a half-hour true-crime satire that explores the aftermath of a costly high school prank that left twenty-seven faculty cars vandalized with phallic images.
Over the course of the eight-episode season, an aspiring sophomore documentarian investigates the controversial and potentially unjust expulsion of troubled senior (and known dick-drawer) Dylan Maxwell.
Not unlike its now iconic true-crime predecessors, the addictive American Vandal will leave one question on everyone's minds until the very end: Who drew the dicks?
First They Killed My Father (15 September)
Directed by Angelina Jolie, First They Killed My Father is the adaptation of Cambodian author and human rights activist Loung Ung's gripping memoir of surviving the deadly Khmer Rouge regime from 1975 to 1978.
The story is told through her eyes, from the age of five, when the Khmer Rouge came to power, to nine years old.
Behind the Scenes Featurette :
Strong Island (15 September)
In April 1992, on Long Island NY, William Jr., the Ford's eldest child, a black 24 year-old teacher, was killed by Mark Reilly, a white 19 year-old mechanic.
Although Ford was unarmed, he became the prime suspect in his own murder.
It is the story of the Ford family: Barbara Dunmore, William Ford and their three children and how their lives were shaped by the enduring shadow of racism in America.
Time : The Kalief Browder Story (15 September)
This series traces the tragic case of Kalief Browder, a Bronx teen who spent three horrific years in jail, despite never being convicted of a crime.
Project MC2 (15 September)
Project Mc2 follows four super smart and science-skilled girls as they are recruited to join the spy organization, NOV8 ("Innovate"), working together to save the day and prove that Smart is the New Cool™.
Jerry Before Seinfeld (19 September)
Jerry Before Seinfeld: Jerry Seinfeld returns to The Comic Strip for an intimate stand-up set at the club that helped launch his career.
Interspersed with never-before-seen material -- including a library of legal pads with every joke he's written since 1975, childhood videos, and more -- Jerry performs the jokes that put him on the comedy map in an hour-long stand-up special, only on Netflix.