A gig by American rock band Green Day has been cancelled due to bad weather, just hours before they had been due on stage.
The concert in Glasgow's Bellahouston Park was due to take place on Tuesday night, but organisers said they had been forced to call it off after heavy rain.
The band said they are "distraught" at having to pull out of the gig, as they have previously played in "extreme weather conditions" during the rest of their European tour.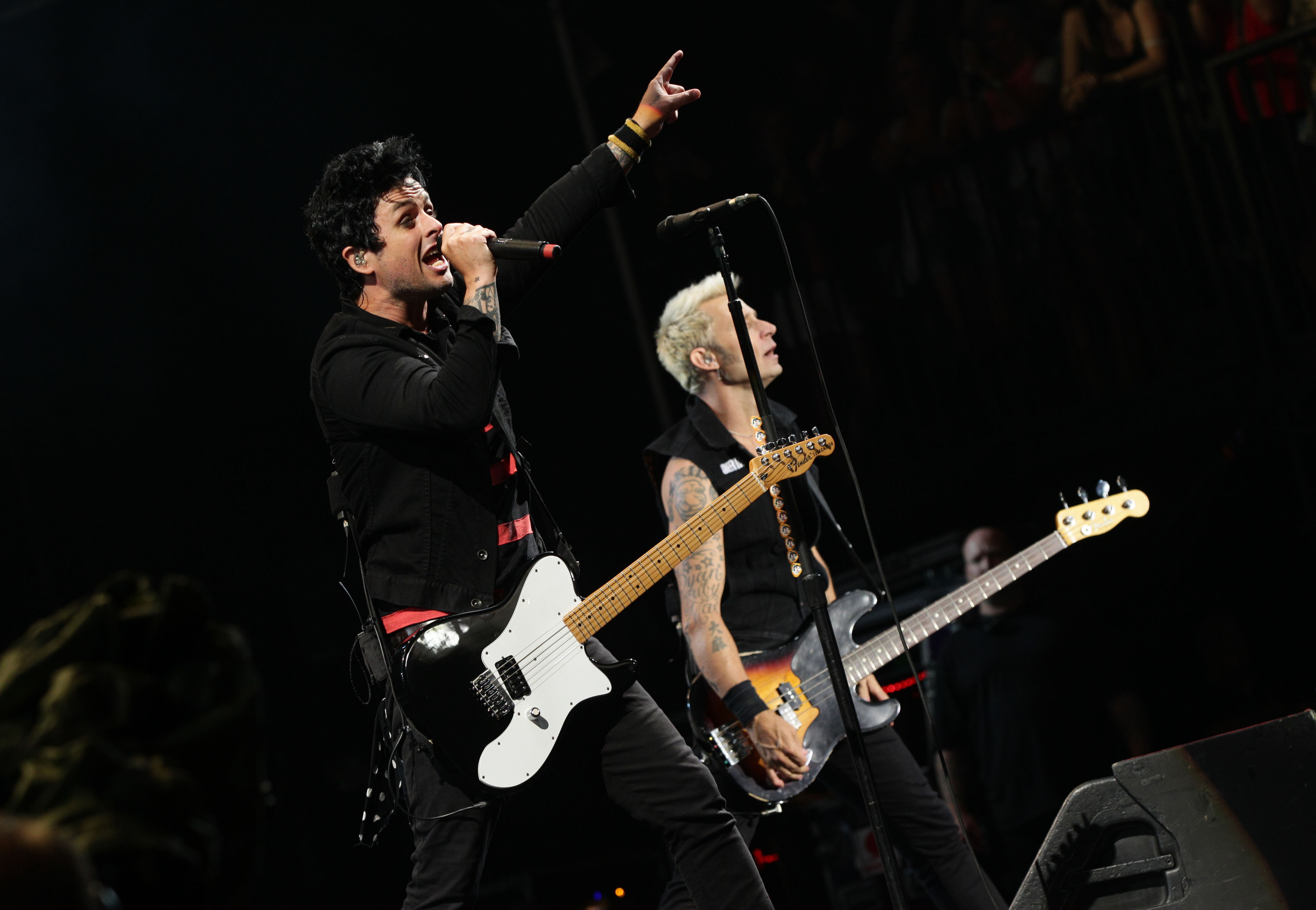 In a statement, Green Day said: "Glasgow, we are very sad to report that our show today at Bellahouston Park has been cancelled.
"The local safety council, production crew, and concert organisers have deemed the stage unsafe for the fans and everyone involved. We are very distraught about this as we are in Glasgow now and were very much looking forward to this show as one the highlights of our tour.
"We have been playing in extreme weather conditions throughout this European tour, and the last thing we want to do is see a show cancelled. We love our Scottish fans and we don't care if it's raining f****** sideways, although the safety of our fans and our crew is always our top priority.
"We love you Scotland, we love the city of Glasgow and it goes without saying that WE WILL BE BACK!"
The venue on Glasgow's south side has a capacity of 35,000 and tickets for the outdoor gig were almost sold out.
The concert would have been the first time the trio behind hits American Idiot and Boulevard Of Broken Dreams would have played in the city in seven years.
PCL Presents, which organised the concert, said: "We are sorry to inform you that due to adverse weather conditions it is no longer safe for the bands to perform on stage and unfortunately today's show will be cancelled.
"Tickets will be refunded from point of purchase within 10 working days."
Fans have been left disgruntled at the last-minute cancellation and have shared their thoughts on Twitter.
One fan wrote: "Just on the bus to Glasgow, found out Green Day gig is cancelled because of the weather. I've had heavier streams of piss than this rain."
Another said: "As if i missed out on going to NEW ZEALAND cos it clashed with green day today nd now they've cancelled the gig."
One bemoaned the local weather, writing: "Green day's been cancelled. This is what happens when you have outdoor events on Scotland. Our weather isn't suited for it."
Green Day performed at London's Hyde Park on Saturday night as part of the British Summer Time festival.