They've been married for five years and have two young children – but Giovanna and Tom Fletcher have been together much longer. Childhood sweethearts, they met at school when they were just 13.
Giovanna became an actress, blogger, vlogger and bestselling author, while Tom found stardom with McFly, writes children's books and is staging a production of his story The Christmasaurus in December.
In Giovanna's latest book, Some Kind Of Wonderful, the heroine can't wait for her boyfriend to pop the question – something Giovanna was keen for Tom to do for some time.
We quizzed her about their relationship. Here's what she told us…
How romantic was it when Tom proposed in 2011?
"He was filming a McFly documentary which involved the band members revisiting their schools.
"The producer said to me, 'As you went to school together, would you do a talk, with just you two having a chat?'
"I literally turned up, opened the door and there were candles leading up the stairs and rose petals. I could hear music, our special songs, and I followed the candles which led to where Tom was and he was standing in the spot where we first met when we were 13. It was really romantic – and worth the wait!"
How do you keep the romance alive?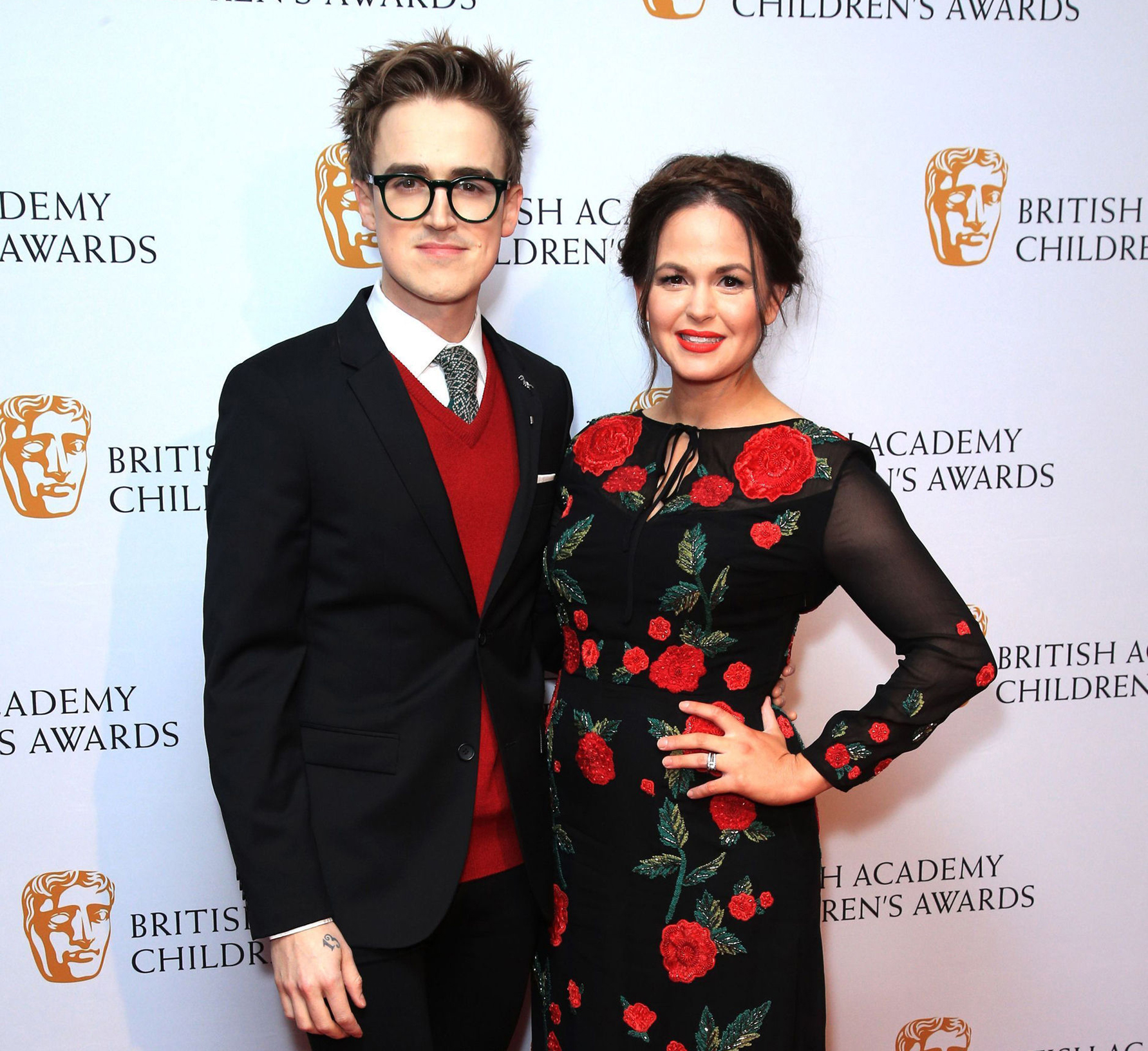 "We are both so busy with our careers that it can feel like we haven't had a night together where we've had a proper conversation in a while, so we just go out and do something.
"I don't know if we work hard to keep the romance alive but we are conscious of having time for each other. We make each other laugh all the time and I think that's what keeps us together. We are both a part of each other's projects, so we are really lucky."
How do you find time to be together, with such busy careers?
"We'd both been writing books over the summer and, probably for about two months, every night we'd put the kids to bed and go into our offices and just write and not talk to each other. We'd come together at about 10 o'clock or later and have a glass of wine.
"It has been tricky but at the end of the year, Tom's doing a show called The Christmasaurus which I'm in. It means that we'll be spending the whole of December together, which will be amazing.
"We've sung on YouTube videos but I'm sure we'll do more together in the future. We encourage each other. I don't know who I would be without Tom in my life and it's the same with him."
And do you go on dates?
"Yes, we still have date nights. Last New Year, we'd had a really tough time with work and Tom surprised me with a complete date day. He asked mum and dad to have the kids. We went for afternoon tea, we went to the cinema and we went for dinner. It was just really lovely to have the time together."
Have your careers helped you feel more secure in your relationship?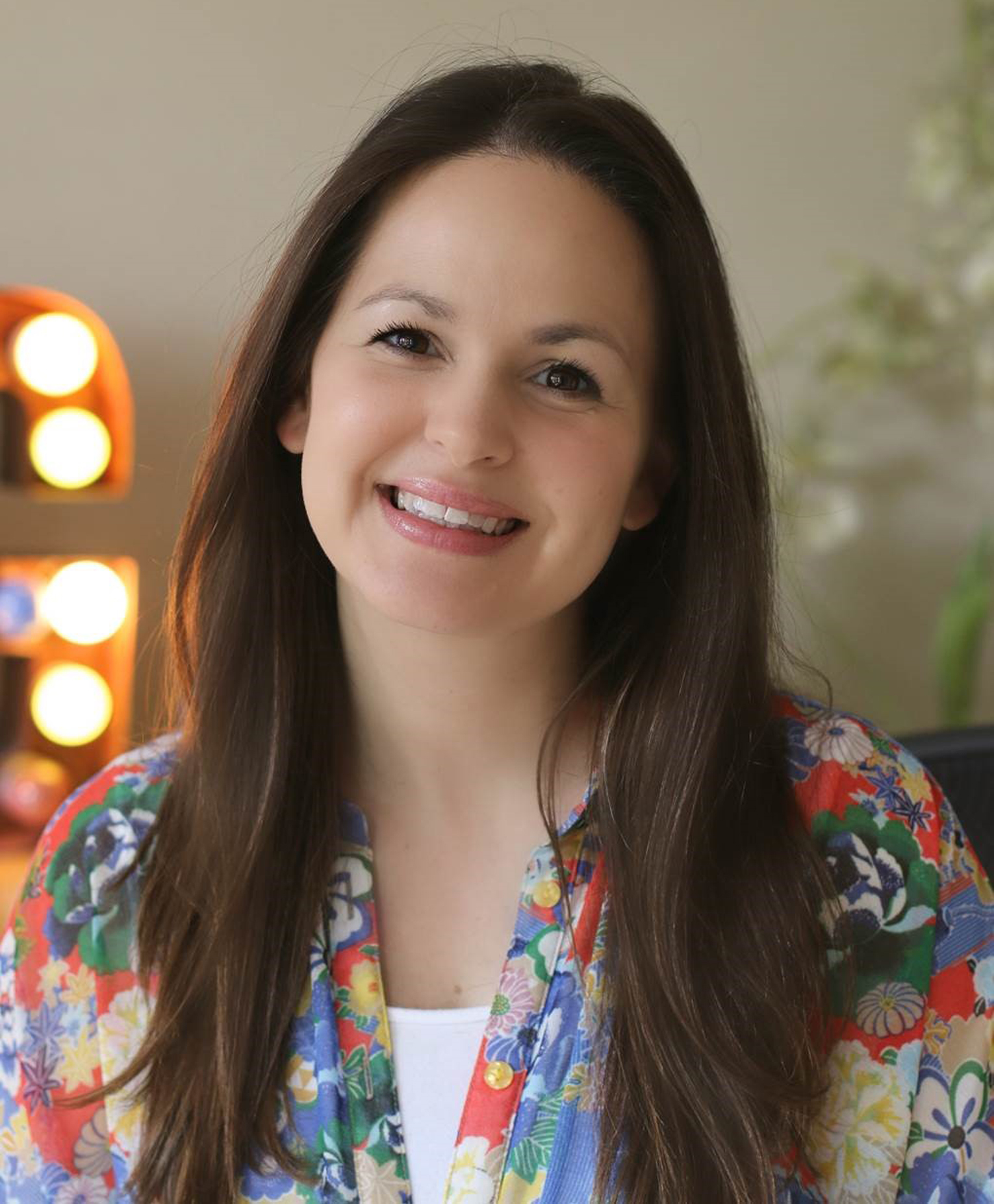 "Now, we're both very settled in who we are and we've got our careers and we have this lovely joint life as well.
"I got my first book deal a month before we got married and now we've got kids. I've definitely changed in the last five years but not as a result of my marriage. I have more control over stuff now. I have more self-belief. I'm a bit calmer and less desperate."
Were you ever worried in the early days of McFly that Tom might stray?
"When he went away, a part of me would have worried that he might stray but the boot's on the other foot as well. I was being left at home and there's nothing to say that women can't go off. You've got to have a level of trust and if that's not there, the relationship's doomed anyway."
Are you romantic?
"There's just no time! We are there for each other and at some point we do little romantic surprises. We buy each other little tokens. But I think time is the best thing for us. Sitting down together and unwinding at the end of a working day means more to us than gifts."
How do you relax together?
"We love a glass of wine and bar of chocolate at the end of the day and generally put on some very cheesy music – we're talking Spice Girls and Bananarama – and jump around the house. That's the way we wind down."
Some Kind Of Wonderful by Giovanna Fletcher is published by Michael Joseph on November 16, priced £12.99.