American rock band Foo Fighters have announced they will play a one-off concert in London later this year.
The band will take to the stage on September 19 at the O2 Arena as part of the 10th birthday celebrations for the venue.
Their ninth studio album, Concrete And Gold, will be released the week before so fans will likely be treated to new music as well as old hits.
During a 38-second video message posted on the band's official Facebook page, singer Dave Grohl and drummer Taylor Hawkins delivered the news while lying on a bed.
After introducing themselves, Grohl asked Hawkins if he remembered their previous gig at the venue.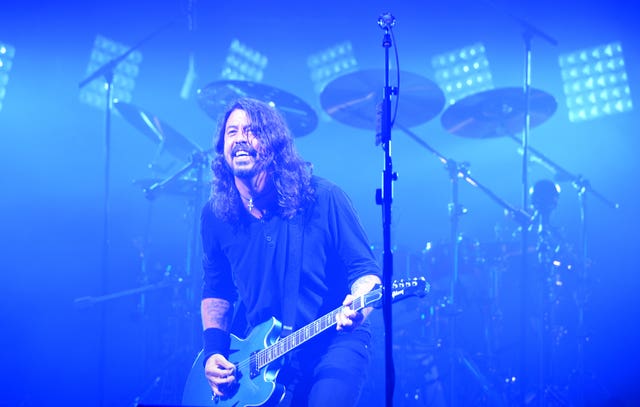 Hawkins replied: "Brian May and Roger Taylor (from Queen) got up and played 39 with us and I did the lead vocal and I s*** the bed."
The band made a memorable return to Glastonbury Festival this weekend, two years after they were forced to pull out due to Grohl's broken leg.
He suffered the injury in a stage fall during a show in Sweden.
During the band's Glastonbury set on The Pyramid Stage, fans were treated to old hits such as Best Of You, Monkey Wrench, Learn To Fly, These Days, My Hero and All My Life.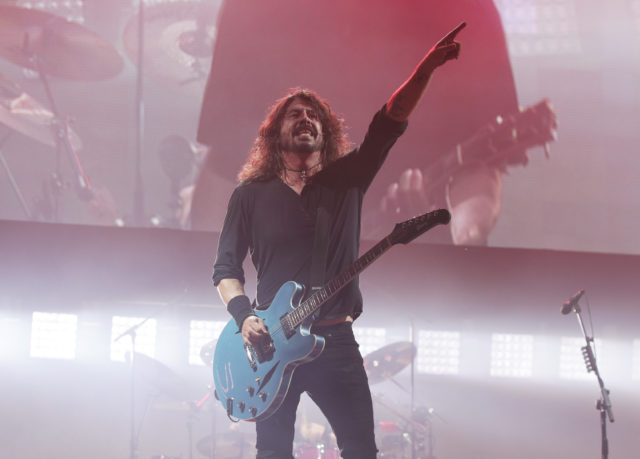 Frontman Grohl also managed to break Adele's record for the most uses of the F-word at Glastonbury, singing the word until he estimated he had overtaken the British singer's tally of 33.
Opening the Glastonbury spectacular alone on stage, Grohl joked: "
I'm about two years late, sorry… traffic was a bitch!"
The band will also headline the California Jam Festival in October alongside other performers such as Queens Of The Stone Age, Liam Gallagher, The Kills and Royal Blood.