Family Guy creator Seth MacFarlane will be using his comedy superpowers to boost ratings on US network Fox this autumn.
The Orville, a new space adventure starring and produced by Seth, is set 400 years in the future and follows the adventures of an exploratory spaceship.
"This is Seth's passion project," Dana Walden, Fox Television Group chairman and CEO, said on Monday in a teleconference detailing the 2017-18 schedule for the network.
The multi-talented Seth, who contributes animated comedy Family Guy to Fox, is a science buff who brought the documentary Cosmos: A Spacetime Odyssey to the network in 2014.
A clip of The Orville shown at Fox's presentation to advertisers had a distinct tongue-in-cheek Galaxy Quest tone.
Also debuting this autumn is The Gifted, about a suburban couple who discover their children have mutant powers. Stephen Moyer (True Blood) and Amy Acker (Person of Interest) will star in the drama that Dana called "big, cinematic and commercial" and is Fox's first with the Marvel factory.
Comedy will get the fantasy and sci-fi touch at Fox with Ghosted. The sitcom about two partners exploring unexplained phenomena in Los Angeles stars Craig Robinson of The Office and Adam Scott of Parks And Recreation.
Continuing the theme is The X-Files, the one-time Fox staple that will make its second appearance as an "event series" with a 10-episode mid-season run starring David Duchovny and Gillian Anderson.
Fox will have music as well, with returning series Empire and Star and the live musicals Rent and A Christmas Story.
But it won't have American Idol, which ended its run on Fox in 2016 and is being revived next year by ABC. Dana said Fox was interested in bringing back the show in 2020 with changes for a new generation of viewers but couldn't reach an agreement with producer FremantleMedia.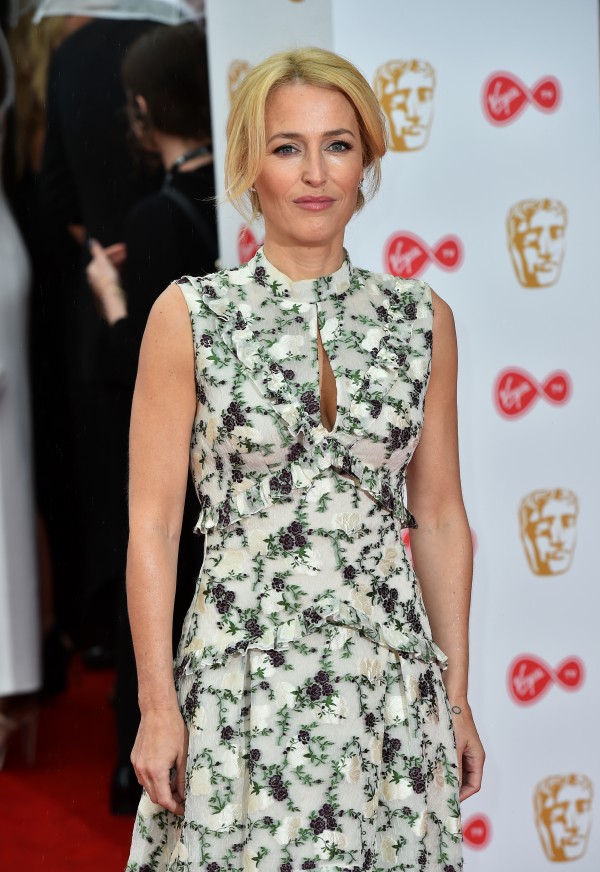 "It feels bad knowing it's coming back on another network," she said. But Fox felt it would be "extremely fraudulent" recycling the show so soon after what was billed as its farewell season, and in light of how sharply its ratings had dropped from its once-stellar number one position.
Dana and fellow Fox Television Group chair and CEO Gary Newman emphasised their effort to use established shows to support newer shows, such as the pairing of Lucifer and The Gifted on Monday and Empire and Star on Thursday.
Zooey Deschanel's New Girl is getting another season, its last, but others that aren't so lucky include cancelled shows Pitch, Rosewood, Scream Queens, Sleepy Hollow, Son of Zorn, APB and Making History.