Singer Ed Sheeran will take over Glastonbury Festival tonight as he headlines the final night of the five-day event.
The Divide star will perform on the famous Pyramid main stage on Sunday following acts from the likes of Biffy Clyro and Laura Marling.
Haim, Rag 'n' Bone man and Emeli Sande will star on The Other Stage while other venues will see performances from Goldfrapp, Kano, Kiefer Sutherland and Scouting For Girls.
Sheeran will set foot on the stage that has been home to a number of political statements throughout the Somerset event.
Marking a year since the EU referendum result, Labour leader Jeremy Corbyn delighted crowds on Saturday as he walked on to introduce rap duo Run The Jewels.
He was later followed by sets from Katy Perry and headliners Foo Fighters, who made a triumphant return to the festival two years after they were forced to pull out because of frontman Dave Grohl's broken leg.
The band played a lengthy set that ran to about two hours and 20 minutes, frequently promising the crowd they intended to keep going until they were forced to leave the Pyramid Stage.
Taking festivalgoers on a tour of their hits including Best Of You, Monkey Wrench, Learn To Fly, These Days, My Hero and All My Life, the band were accompanied by chants of "10 more songs" and "three more hours".
Grohl opened by thanking Florence Welch for filling in for them two years ago when he broke his leg.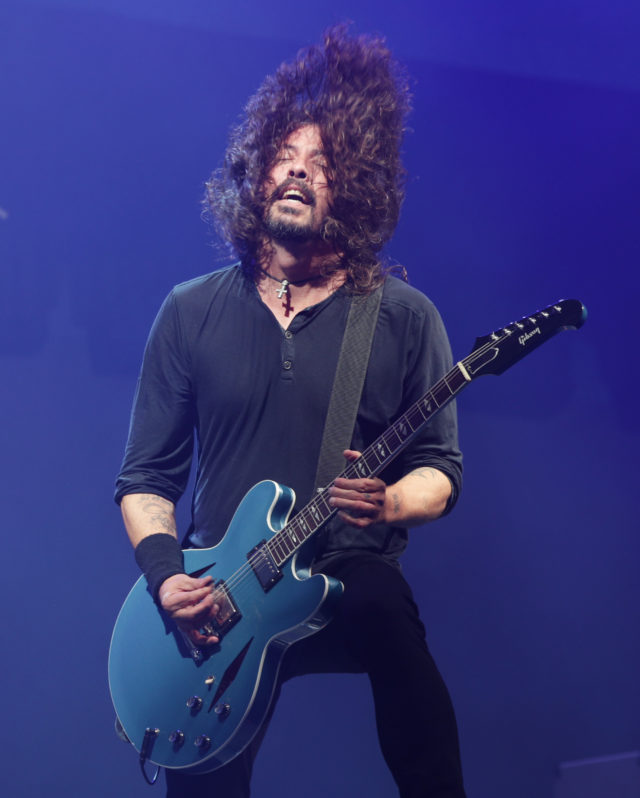 The group had been due to headline in 2015 but weeks before the performance Grohl broke his leg after falling on stage during a show in Sweden – and they were forced to cancel.
This year, Grohl appeared on stage alone and said: "I'm about two years late, sorry … traffic was a bitch.
"For all of you who were here in 2015, sorry I missed you but I watched that show on my laptop as I was sitting in a wheelchair with a broken leg and it was beautiful.
"My friend Florence got to headline that year and I was very happy because I thought she should have headlined anyway.
"As I was sitting in my wheelchair watching that show on TV and her singing one of our songs, I thought she sounded way better than we ever have.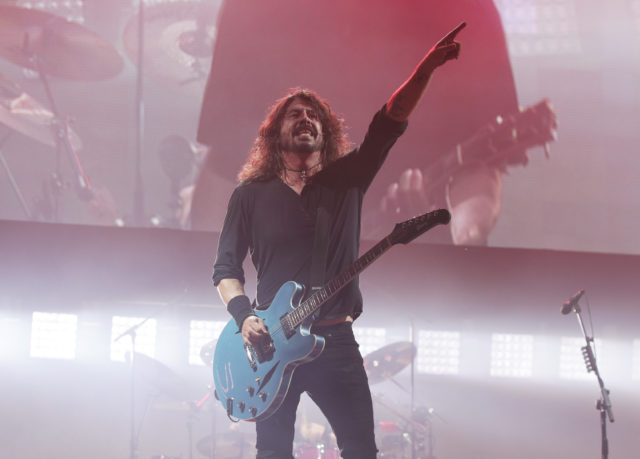 "So, I thought I'd come out tonight singing that song back to Florence."
Another of Saturday's performers, Liam Gallagher, paid a special tribute to the victims of the Manchester and London terror attacks, as well as the Grenfell Tower fire, as he performed.
He led the crowd in an a capella singalong of the Oasis hit Don't Look Back In Anger as he rounded off his set on The Other Stage on Saturday afternoon.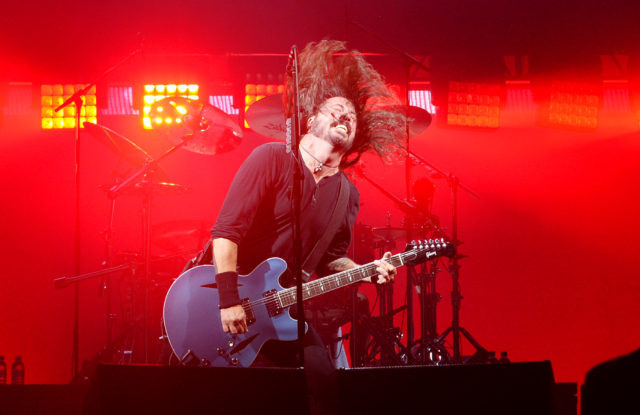 He told the audience: "This next song, last song, is to the people who were killed in the Manchester attacks, in London, and in the Grenfell Tower. So if you know the words, join in."
Grime star Stormzy also took a quiet moment during his adrenaline-charged set to remember those who were killed in the disaster in his home city and performed the rap he wrote for Simon Cowell's charity version of Bridge Over Troubled Water.
He unzipped his tracksuit top to reveal a T-shirt emblazoned with a heart-shaped logo reading "Grenfell".
The singer did not hold back from making a political statement and was met with cheers as he shouted: "We are urging the authorities to tell the truth, first and foremost, to do something, first and foremost, and we are urging the Government to be held accountable."
He then led the crowd in a chant of "Oh, Jeremy Corbyn" to the tune of the White Stripes' Seven Nation Army, which has become a Glastonbury anthem this year.
Radiohead, who headlined on Friday, also caused a storm when front man Thom Yorke aimed several jibes at Theresa May, encouraging an audience-wide chorus of "Oh Jeremy Corbyn" to the tune of The White Stripes' Seven Nation Army.