He has landed the plum slot closing world-famous Glastonbury, but Ed Sheeran says he is "not really a big festival fan".
The singer, 26, who plays on the Pyramid Stage on Sunday, told The Chris Evans Breakfast Show that he found them "intense".
Radio host Evans asked: "You don't play until Sunday. Are you tempted to come earlier, don a disguise and have a look around?"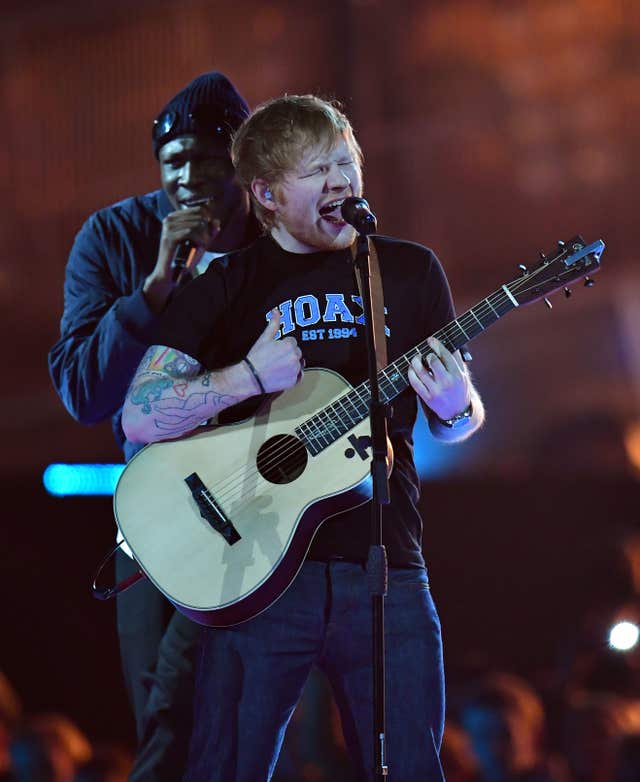 The Shape Of You singer, who has been touring, replied: "No, I haven't been home since… just after a few years.
"So I'm taking Friday and Saturday to sort of not really do anything.
"Plus, oddly enough, I'm not really a big festival fan. I like seeing one or two bands. But it's all a bit intense I think."
And the chart-topper said of closing the event: "If it was me I would go home before I was playing. So fair play to anyone who stays."
Sheeran first played at Glastonbury in 2011, appearing on the BBC Introducing stage before his debut album was released.
He wants to win over any doubters with Sunday's set.
"I'm just excited that I'm going to be playing to lots of people that don't really care about me or my music and I'm excited to win people over," Sheeran said.
"There will definitely be some naysayers that go there just to see… that's my goal."
He said of partying afterwards: "It's probably the least rebel thing in the world but I have invited every single family member of mine and my girlfriend…
"I am getting a chopper in, which I'm really excited about."
Asked if he would be getting a motorbike out after his slot, Sheeran said: "I bought a really freaky mask just in case I want to go out wandering around."
The singer predicted a downpour at the usually mud-soaked event, saying: "It will rain, it has to rain."
And he told Evans: "I wouldn't want to be doing the legend slot at 39, that's a bit premature."