Boyzone have teamed up with Ed Sheeran and Sam Smith for help putting together their 25th anniversary album.
The boy band's record will be out before early next year and may feature tracks written by the two singer-songwriters, according to Shane Lynch.
He told The Sun: "We have gathered a number of tracks. We're not finished yet, we are still harvesting. We have a track from Ed and one from Sam."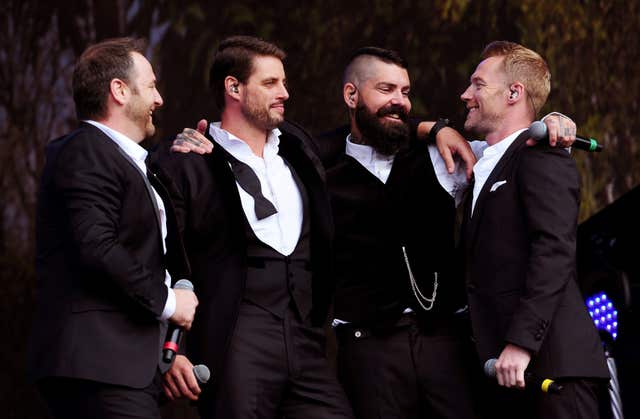 "The track that Sam's written, I absolutely adore. I love the record so I hope it goes on the album."
He added: "We are also dealing with some of the guys who worked recently with UK artists from Emeli Sande to Professor Green and Labrinth."
Lynch said the Irish hitmakers would be releasing the record between September and February and embark on a tour next spring.
He added to the newspaper: "It's all happening. We're recording pretty much whenever we can get to a studio.
"We are all floating around a bit doing individual projects — some in London, some in LA, Ronan is in and out of Australia.
"Nowadays recording is brilliant because you don't actually have to be there, you can send files around the world."
The band originally split in 2000 before reforming in 2008 for a world tour and greatest hits record. In 2013 they celebrated their 20th anniversary in with a new album and tour.