British DJ Jonas Blue said streaming statistics have become more important than chart number ones for musicians as he described how modern technology has reshaped the music industry.
The Perfect Strangers creator hit out at critics of online services that allow music fans to stream tunes rather than buy records, as he explained how priorities have shifted for today's up-and-coming artists.
After only 18 months in the mainstream spotlight, his single Fast Car received two Brit award nominations. His latest track, Mama, reached the top spot in the official trending charts and it has spent the last month in the top five singles list.
He is also in the running for the Next Big Thing accolade at the Teen Choice Awards later this month.
The Essex-born producer told the Press Association: "I come from the streaming world, so the changing trend of consuming music that way is positive for me.
"I understand why some people don't see that; they come from the pre-streaming world, where their fans aren't part of those platforms and it's hard to get people to convert.
"But it's the way people listen to music now and it's going to be around for a very long time."
Jonas, real name Guy Robin, cited Justin Bieber's smash-hit remix of Luis Fonsi and Daddy Yankee's Latino track Despacito as an example of the power of the internet on musical trends.
"It's all about making music that's different," he said.
"Nobody had heard a record like that in 10 years, so it makes total sense to me why that record absolutely smashed it."
Speaking of his own latest ideas, he continued: "I've got a new single coming in October, my first ever artist album in November-December, and I am really trying to crack America.
"I'll be touring 45 cities there next month and it will really change things if Mama really breaks over there – the US is a slow burner, but hopefully we'll do it."
He added that he is also in talks about working with singer Shawn Mendes and hopes to seal his longtime dream of a collaboration with Katy Perry.
His comments came as he hosted an exclusive music event celebrating his 28th birthday at an Ibiza villa this week.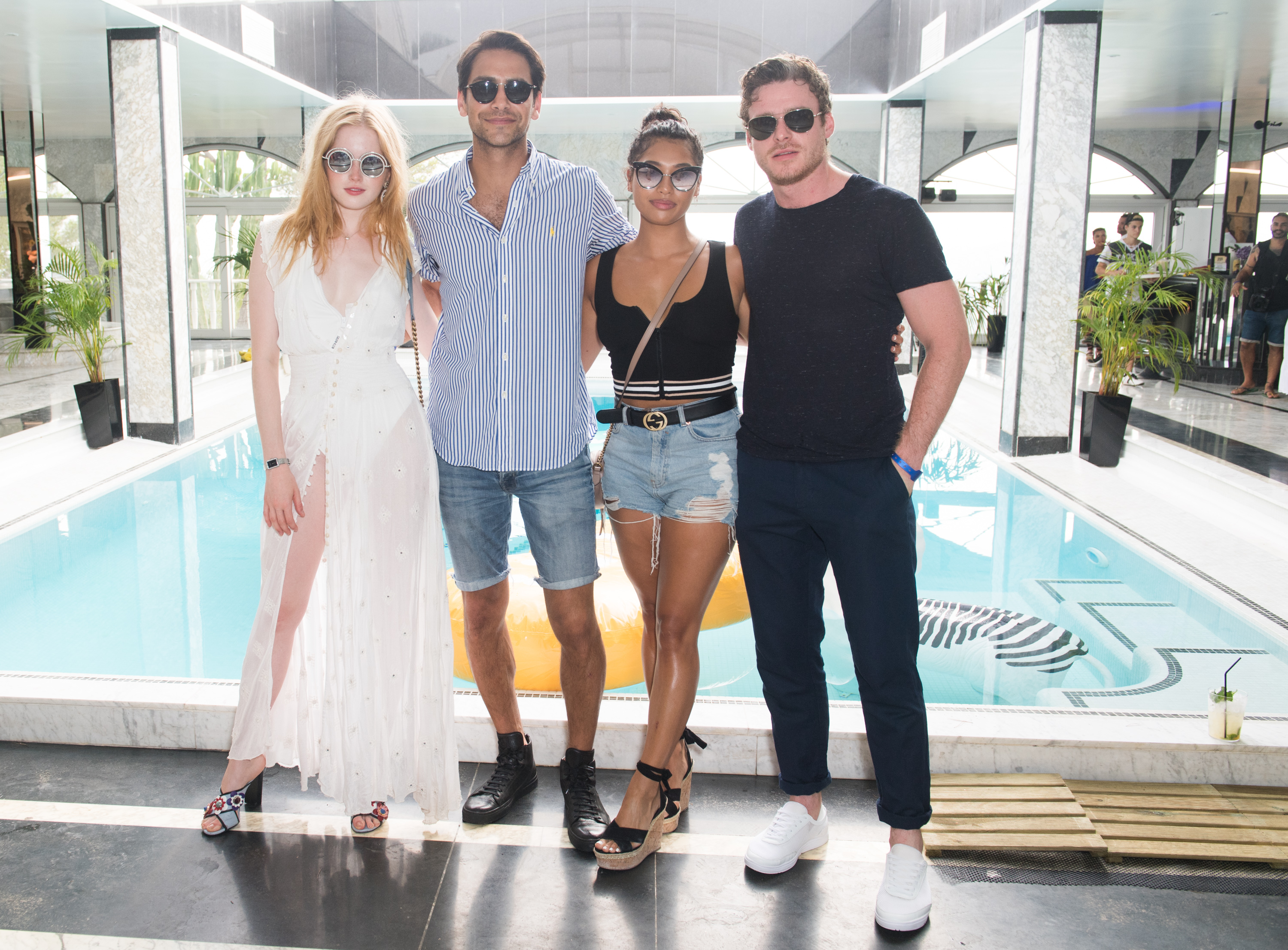 The Electronic Nature party was organised in partnership with UK network EE as it launched its new Apple Music offer, offering six months free to customers.
It was attended by artists from around Europe, as well as Game Of Thrones star Richard Madden, Skins actor Luke Pasqualino and The Saturdays' Vanessa White.
But he has even higher dreams for his next big bash.
He said his ideal party would have "Rihanna singing" and "Beyonce in the corner holding a dance-off", adding: "I would have Danny Dyer here with actors Tamer Hassan and Emily Ratajkowski, and then Cara Delevingne just floating around in the pool."