Deadpool, the superhero movie with a dark comedy twist starring Ryan Reynolds, prompted more negative feedback than any other release last year, figures show.
Tim Miller's adaptation of the Marvel comic, which received an 84% rating on Rotten Tomatoes, generated 51 complaints for strong language, bloody violence, and sex references.
The figures come from the British Board of Film Classification (BBFC), which published its annual report on age ratings for 2016 on Tuesday.
Suicide Squad, another hit anti-superhero thriller, generated 30 complaints related to "moderate violence", while children's movie Miss Peregrine's Home For Peculiar Children received 20 complaints from people who found it "too scary".
Deadpool and Suicide Squad joined another 399 films in receiving a viewer age rating of 15, the most popular category for the year.
Researchers classified 1,075 cinema releases between January and December 2016 – the highest number since 1957 – and added that online streaming service Netflix submitted more titles than any other studio or platform.
One title that caused debate was Steven Spielberg's film adaptation of Roald Dahl's children's classic, The BFG.
The story, which sees a young girl rescued by a friendly giant from enormous monsters that kidnap and eat children, was given a Parental Guidance label after it was considered to portray "mild threat."
The report said that there was a "difference of opinion" among the panel about the dark scenes were, but it was ultimately agreed: "These sequences are not unduly sustained and are also lightened by comic moments, along with the wonder and spectacle of the girl's adventures."
Other children's films in the category included Pacific Island-based cartoon Moana, animal animation Zootropolis, Kubo And The Two Strings, and last year's remake of The Jungle Book, which shows animals subject to danger and attacks.
The 369-strong 12A category included action and science fiction titles, such as Rogue One: A Star Wars Story, X-Men: Apocalypse and Batman v Superman: Dawn Of Justice, as well as Miss Peregrine.
Matt Damon's return as the ex-military mystery man in Jason Bourne continued the Bourne franchise's tradition in the category, after The Bourne Identity (2002) became the first ever film to be classified 12A.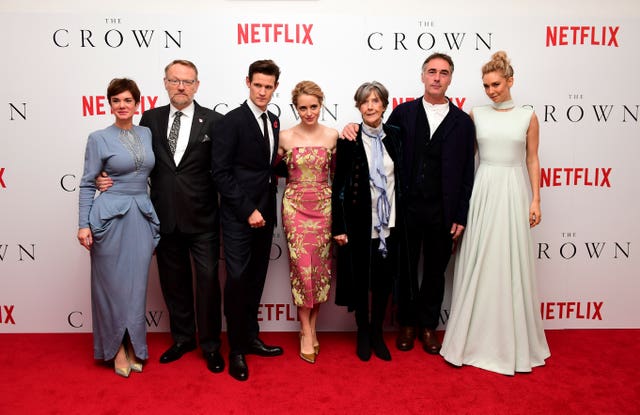 Meanwhile, hit Netflix drama about the British royal family, The Crown, was rated 15, along with cheeky animated comedy Sausage Party and US drama American Honey.
Golden Globe-winner, Nocturnal Animals, was also rated 15 because of its "prolonged scenes of strong threat," which included men terrorising a mother and daughter with sexual threats after forcing the family off the road.
Ratings for cinema trailers showed the opposite to films, with the highest proportion given a 12A rating. Of the 1032 titles considered, 330 were rated 12A, while 179 were rated 15.
Among the 42 releases given the highest age rating of 18 were a sexually charged part of Netflix series American Horror Story (Hotel), the re-release of David Bowie's 1976 sci-fi film, The Man Who Fell To Earth, and an episode of Lena Dunham's coming-of-age US comedy drama, Girls.
The BBFC also gave 15 ratings to 38 music video titles released by British labels, while 29 were given 12 ratings and only two were labelled 18s.
It follows a drop in music video submissions from 100 in 2015 to 74 last year.