Coronation Street star Chris Harper has hinted towards the possibility that Nathan Curtis could walk free from jail as he continues to manipulate his trial from behind bars.
The actor told how his evil character, who is finally facing court over his sexual exploitation of young women such as Bethany Platt, is still confident that he can charm everybody from his loyal friend Mel to the jury members.
As the harrowing storyline continues this week, he said: "It's touch and go, but he thinks he's a master manipulator and can get anyone round his fingers, including the guards, the police and his female barrister.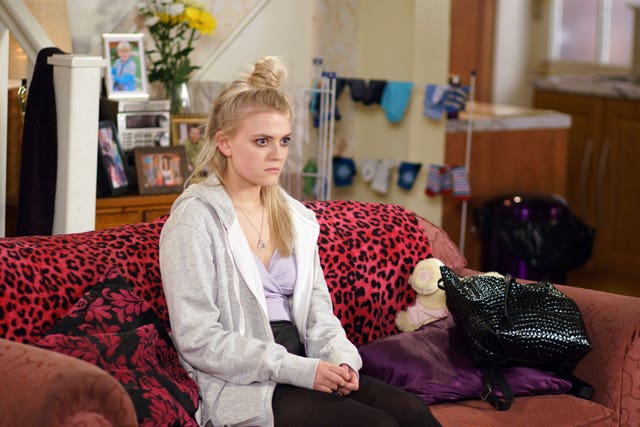 "I spoke to a police inspector who said a man charged with grooming had tried to seduce her while he was being interviewed.
"Nathan is largely based on him. His self confidence is delusional."
Despite being locked up, Nathan has been using a phone to contact Mel and has convinced her to keep Bethany (Lucy Fallon) away from the courtroom because, Harper said, "He knows he can slip through if he keeps lying well and witnesses don't come forward."
He added: "But without Bethany testifying, the case is weak enough to let him wriggle out and carry on doing what he is doing. He's already making plans."
But while the outcome of the trial is unclear, Harper, who has worked with charities supporting victims of sex abuse throughout this year's dramatic storyline, said it was important to show Nathan being brought to justice.
"There are growing conviction rates for abuse cases," he explained.
"The bravery of victims who come forward is being rewarded."
Whatever the jury decides, Nathan will soon be leaving Weatherfield.
Describing his heinous character as a "joy" to play, Harper said: "Playing a role for this long, as new episodes have come up and the plot has twisted and turned, has been really exciting.
"I have loved watching this snake grow. I don't like him, but I like playing him."
Coronation Street continues at 7.30pm on Wednesday.