The curlers, headscarf and pinny worn by Coronation Street battleaxe Hilda Ogden have sold for £4,200 at auction.
The auction was organised by the family of actress Jean Alexander, who died last year, and included many of her personal items including her acting awards and a book given to her by Sir Laurence Olivier.
The pinny, headscarf and curlers were synonymous with Hilda, who wore them from the first time she appeared on the soap in 1964 until her last episode in 1987.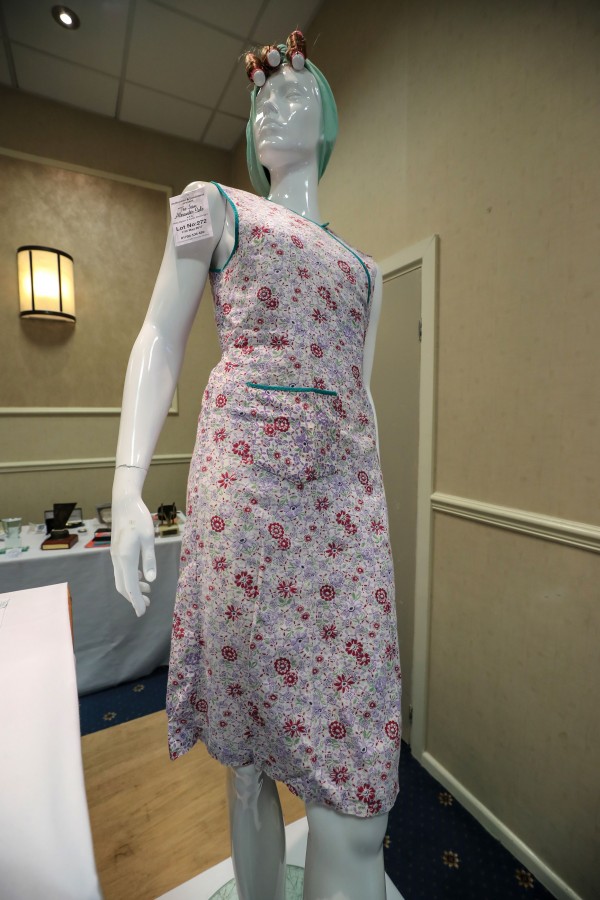 In an interview with Natalie Anglesey in the Manchester Evening News in 2009, Jean said: "When I left Corrie 22 years ago, I kept the famous curlers, headscarf and pinny, because they belonged to my mother."
Film producer Trevor Beattie bought them and told the BBC he may use them in a film called Hilda Ogden: The Movie.
Beattie, from Birmingham, said: "It is a really important piece of popular culture. It is like Charlie Chaplin's moustache or Muhammad Ali's boxing gloves.
"I'm hoping to open an exhibition of cultural icons and we may be making Hilda Ogden: The Movie so we'll see."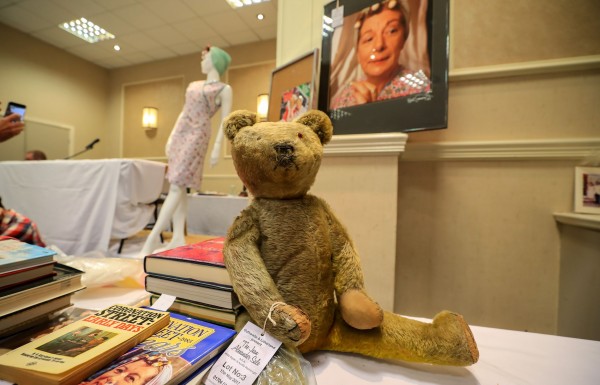 The sale at the Royal Clifton Hotel, Southport also saw the sale of a TV Times All Favourite Soap Star trophy, inscribed with the late actress's name.
Her teddy bear, given to her when she was four, sold for £260 despite it missing an eye.
It was organised by Jean's niece Sonia Hearld and her sister Valerie Thewlis, after Sonia found the pink pinafore in her aunt's wardrobe.
A spokeswoman for auctioneers Outhwaite and Litherland told the Press Association: "Jean was loved by millions of people all over the world as Aunt Hilda, she was even big in Australia."
Jean died in October last year at the age of 90.