The first ever "selfie" by Andy Warhol is to go on sale alongside works by artists such as Roy Lichtenstein and Damien Hirst.
The pieces are part of a colourful pop art-inspired collection, due to go under the hammer at Sotheby's contemporary art auction next week.
Warhol's famous blue-hued Self-Portrait (1963-64) is expected to fetch up to £7 million, while Lichtenstein's Two Paintings With Dado is estimated at £3 million.
Organisers described Warhol's piece, taken after he turned 35, as the "turning point" that landed the artist a place among the "most important and influential self-portraitists in the history of art".
Contemporary art specialist James Sevier said: "In the age of Instagram, Warhol's fabled prediction that 'in the future, everyone will be world-famous for 15 minutes' has never felt more prophetic, and the artist's first self-portraits – created using a strip of photographs taken in a New York dime store photo-booth – have never felt more relevant to contemporary culture."
Works by Hirst include his Eight Over Eight medicine cabinet and enormous spotted painting, 1-Heptene.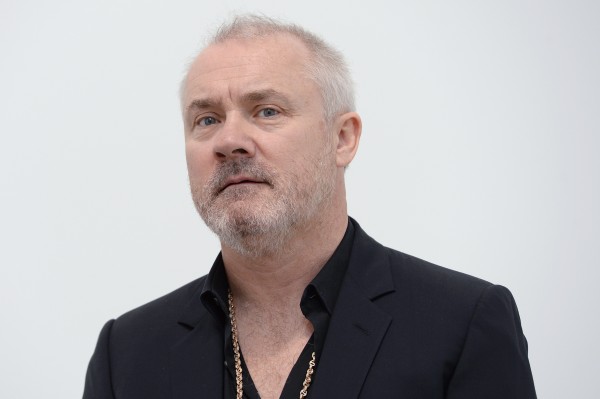 Both are expected to sell for between £500,000 and £700,000.
The collection of 42 lots also features collaborations by Warhol and Jean-Michel Basquiat, from the personal collection of fashion designer Tommy Hilfiger.
Among the portfolio of works by a range of acclaimed global artists are Anish Kapoor's Turning The World Upside Down (Blue), Marlene Dumas' chilling Imaginary 1, and Frank Auerbach's Head of Gerda Boehm.
Sotheby's Contemporary Art Evening Auction will take place in central London on June 28.