Twin Peaks star Kyle MacLachlan has said he found it difficult to get under his character's skin again in the upcoming return of the show.
The actor, 58, first played Agent Dale Cooper in the surreal series which ran from 1990 to 1991 and is reprising the role in a long-awaited follow-up this month.
He told Radio Times of trying to inhabit the quirky character again: "To be honest, it didn't come straight away.
"I had to feel my way into it and rely on David's (director David Lynch) outside eyes on the character more than I thought I would, actually.
"I needed a bit of help to get back into his skin."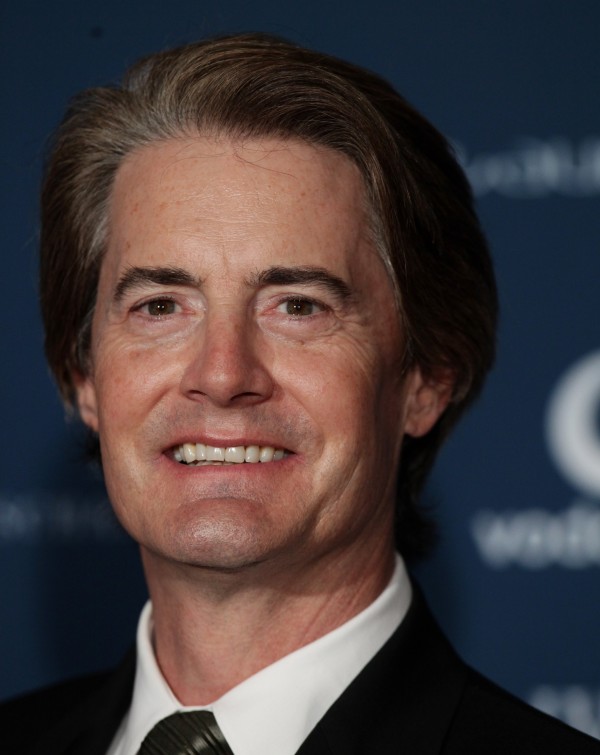 Creating the part a quarter of a century ago, Kyle found that Cooper, an FBI man addicted to cherry pie, just "came straight off the page".
He said: "That first script remains my blueprint.
"I think the thing that I seized on was Agent Cooper's boyish enthusiasm: the moments he comes alive for certain flavours and smells.
"I'll also admit that I channelled a little bit of David Lynch's manner in the character."
The cult drama, which was dubbed revolutionary by many critics when it first aired, is returning for a new 18-part series to be screened on Sky Atlantic.
Kyle attributes the revival to "massive loyalty from the fans".
"Primarily – now – through social media," he said.
"But even before that there would be sudden eruptions of interest, based on dates that had a significance within the series or anniversaries of the first broadcast.
"So there'd often be an idea of: wouldn't it be great to do some more?
"The drumbeat really began when we approached the 25th anniversary. I'm not sure the new series would have happened if there hadn't been this groundswell of interest."
The original show was set in a small logging town in the US north-west, where the body of murdered high-school beauty Laura Palmer was discovered near a riverbank.
The follow-up is set 25 years later but the plot is firmly under wraps.
The Radio Times is on sale on Tuesday.