The Friends finale was a classic sitcom ending with on/off couple Ross Geller and Rachel Green finally getting it together.
It had been a long time coming, with the two going through heartache and heartbreak. They had tried being together and apart and then drunkenly got married, divorced and had a baby together.
But in the run-up to the finale, where Rachel gave up on her potential new life in Paris to be with Ross, there was a flicker of something else: a romance with Joey Tribbiani.
Now an epic Twitter thread has defended the Rachel and Joey subplot and gone as far as to say the duo should have ended up together and, maybe, Ross wasn't Rachel's lobster after all.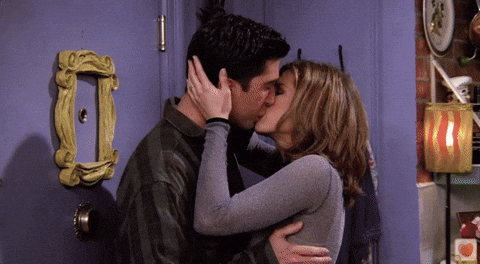 It came after fellow Twitter user Juliet Mushens invited people to name "TV plot lines that you're still angry about" and declared her pet peeve as Joey and Rachel.
Twitter user @Kaneandgriffin compiled an argument worthy of Ross's PhD thesis analysing #TeamJoey and #TeamRoss.
And even more immense, she was bringing people around to her way of thinking as the tweets went on.
And on.
And on.
Her first message hit social media at 8.04pm. Her well thought out defence came to a close at 10.32pm.
Fans told of the thread being a game changer and eye-opener for a show that ended more than a decade ago.
Should that be "best-ever thread"?
And people did not mind the l-o-n-g thread for an issue so important.
Which leaves just one question?