When you eat a burger, how do you like it to be made? There are so many elements to think about: should the cheese be above or below the patty? Where on earth should the salad go?
The great debate has now come to a head on Twitter, with one user pointing out that the Apple burger emoji shows cheese on top of the patty, while the Google emoji puts the cheese underneath.
But who is right? The perfect order can make or break a burger, so we've looked to the experts to get their opinion on the matter.
The cheese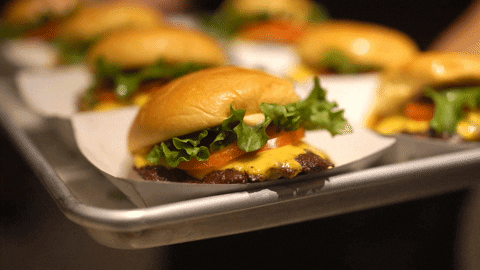 There's one thing that the experts can absolutely agree upon, and that's where the cheese should go. It would seem like Apple is the winner of this round, with every person we spoke to saying that the cheese should always go on top of the patty.
Food industry expert Jennifer Earle spent several years as a food developer at McDonald's UK, and she explains why the cheese absolutely has to go on top of the meat. "So it can melt over the hot patty," she says. "Otherwise the cheese melt will be even less even. You might as well be eating a sandwich."
The bun
Whilst the food experts might all be able to agree on where the cheese goes, the bun proves a far more contentious topic.
Head Chef Marcel Grzyb at Galley London prefers to opt for a good quality brioche bun. However, MEATliquor co-founders Scott Collins and Yianni Papoutsis couldn't disagree more.
Instead, they say: "For the bun you don't want to use brioche, it doesn't stand up to all of the juices and sauces. Instead you want to use a soft, white bun – ideally buttered and toasted till it's golden brown. Toasting your bun will help it to stand up structurally, while also making it taste that bit better."
The salad
Even if Grzyb and Collins and Papoutsis can't agree on what bun to use, they find more common ground when it comes to lettuce.
Both suggest putting lettuce on top of the bottom bun, after you've slathered it in either butter or mustard. Collins and Papoutsis say: "This will help to catch all the juices, ensuring your burger keeps all of its flavour."
Then you should put on the patty, followed by cheese and then your other extras (such as caramelised onions, jalapeno peppers, pickles and bacon).
Grzyb also suggests then finishing this off with a layer of ketchup before closing the bun. "This order will ensure that the burger flavour will penetrate evenly, whilst maintaining plenty of crunch and the right amount of juiciness," he says.
Controversially, Collins and Papoutsis recommend ditching any tomato from your burger.