It'll be shocking to some, but genuinely, not everyone likes chocolate.
These pariahs of the sweet world walk among us daily, dodging Cadbury's wrappers, dreading Easter and turning down Maltesers wherever they go.
If you are one of them (and there's no judgement here), you might recognise these trains of thought…
People are horrified, then confused, and then still try and force a Crunchie on you, 'just in case'. No one does this to people who can't bear olives, or who gag at the very thought of baked beans. Apparently it's acceptable when cocoa is involved.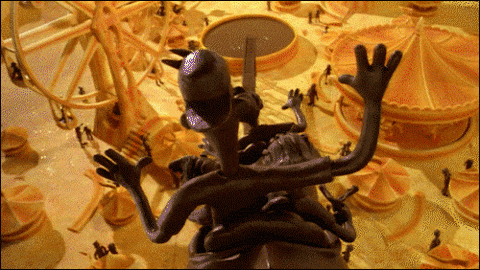 It's an issue that comes up pretty much once a day. Having to turn down chocolate biscuits during a coffee break at work, trying to swerve your mates away from ordering the chocolate fondant dessert at dinner, realising Nutella is all that's left in the cupboard for toast – people are way too obsessed with the stuff, and you're sick of having to 'explain' yourself to them.
Too many holidays revolve around chocolate. Wouldn't Advent be better if your calendar was guaranteed to be stuffed with wedges of cheese, or miniatures of gin? Not reindeer-shaped wodges of cheap, dusty chocolate. And Easter – the eggs are excessive. The roast lamb isn't bad, though.
When it comes to pudding, the non-chocolate options are always better. Sticky toffee pudding, apple pie and custard, rhubarb crumble, lemon sorbet, cheesecake… we could go on.
Just because you think brownies are the best thing ever, doesn't mean they are. WE JUST HAVE DIFFERENT TASTE BUDS – and that's OK.
Chocolate aside, savoury is arguably better than sweet in every scenario anyway. A chocolate bar or a sausage roll? A biscuit or a handful or pickles and a cheese straw? Sweets or crisps? It's a no-brainer every time.
The sight of a chocolate cake just makes you want to cry. Even people who love chocolate should know that chocolate cake – dry, crumbly, disappointing, and never as chocolatey as it looks on the outside – is a guaranteed travesty. That goes for Colin the Caterpillar as well.