People are reading a lot into two pictures of White House chief of staff John Kelly taken during Donald Trump's first speech at the United Nations
The US president threatened to "totally destroy North Korea" if the US is forced to defend itself or its allies against aggression, while describing the country's president Kim Jong Un as "rocket man" once again.
Iran and Venezuela were also singled out as "rogue states" during the speech, which Trump used to outline his "America First" doctrine for trade.
Pictures taken of Kelly during Trump's speech appeared to suggest he wasn't particularly enjoying it.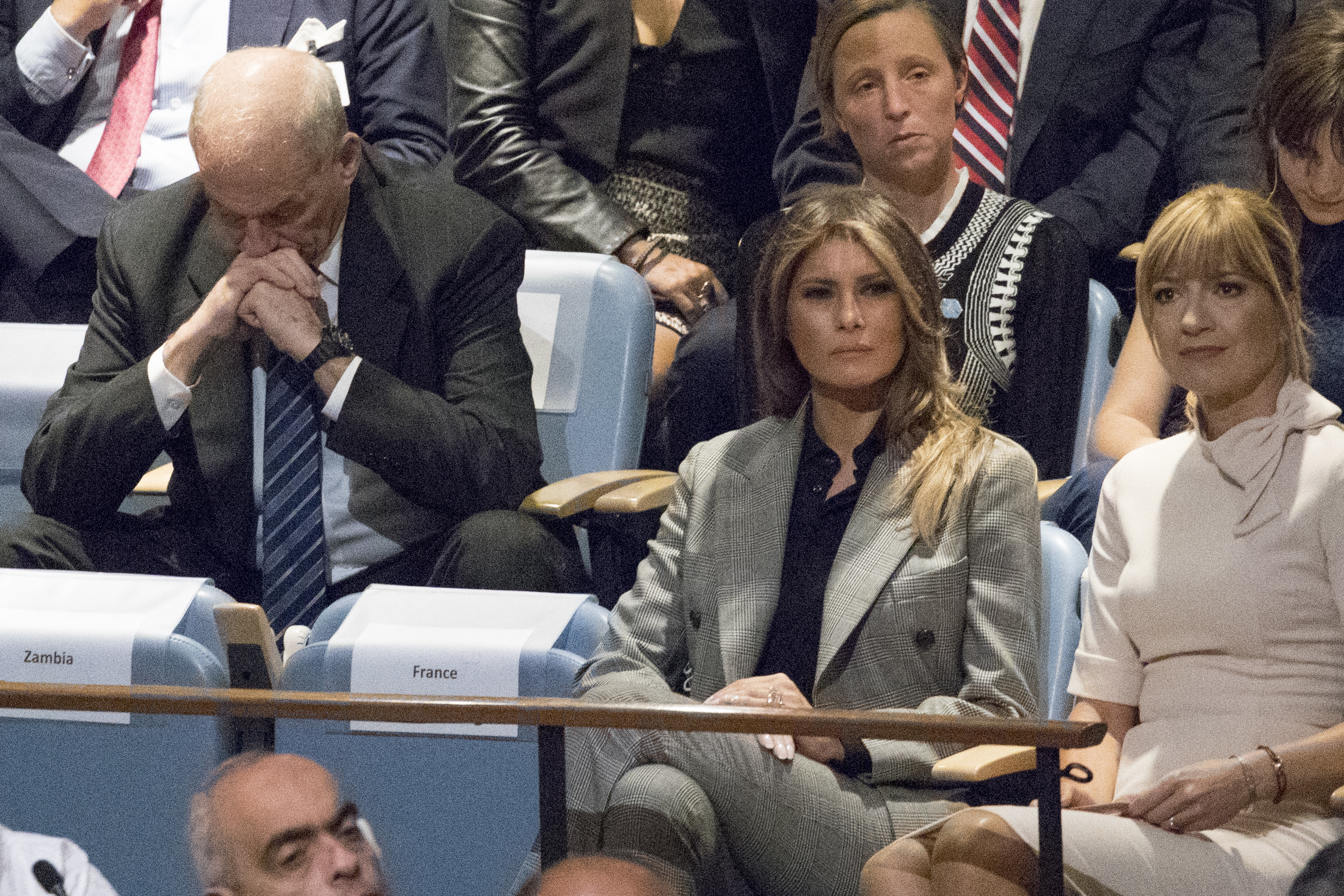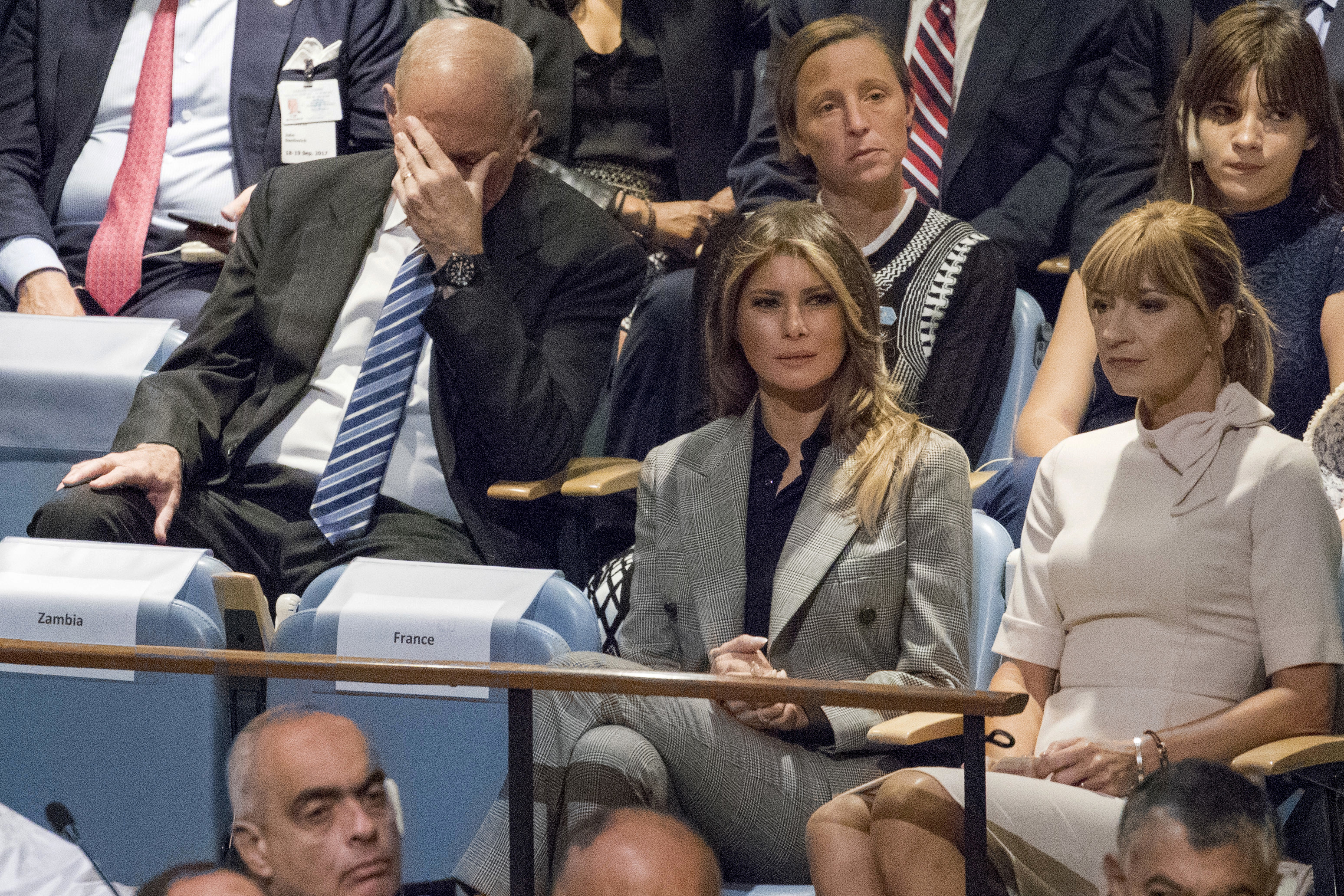 And a number of people felt Trump's chief of staff and former homeland security secretary was going through some kind of "crisis".
Critics of Trump's rhetoric seized on the picture, claiming his body language spoke "for the world".
One person on Reddit even went as far as analysing the time on Kelly's watch to see what Trump might have been speaking about.
That proved a popular avenue – with the Toronto Star doing the same thing and getting slightly different results.
The Canadian newspaper checked the AP photo's time stamp for the face-palm picture, and lined it up with Trump labelling North Korea a "band of criminals".
Trump's speech drew strong and varied reactions from world politicians.
Israeli prime minister Benjamin Netanyahu said: "In over 30 years in my experience with the UN, I never heard a bolder or more courageous speech."
Sweden's foreign minister told the BBC it was the "wrong speech, at the wrong time, to the wrong audience", and this is what the Iranian foreign minister had to say…
The Zimbabwean delegation, meanwhile, also had their reactions heavily analysed, with the five members seen on CNN's cameras looking positively bored by the whole thing.
President Robert Mugabe, 93, even had his eyes closed.
For some people, it was a highlight.
Trump probably shouldn't take it too personally though – Mugabe's got form for "resting his eyes" at this type of thing.