Nov 22There may not be snow (yet), but the mercury is hitting zero degrees, which means it's time to cosy up, ditch the salads and hunker down with a bowl of something warm.
If you're still easing into the season, these are the steps to look out for as you descend into full-on wintry eating.
Get your oven on now…
1. You surgically attach yourself to a mug of something hot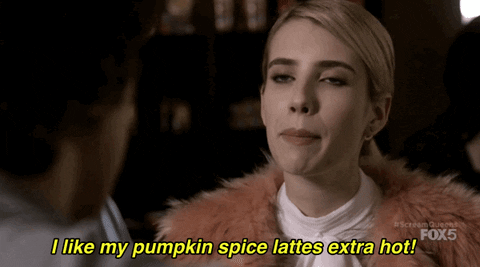 Hot chocolate, all the coffee, hot toddies, spiced lattes and buckets of honey and lemon (ugh, it's flu season too), the feel of a warm mug in your hand while watching I'm A Celeb is second only to digging your hot water bottle out of the airing cupboard.
2. Overloading on soup is mandatory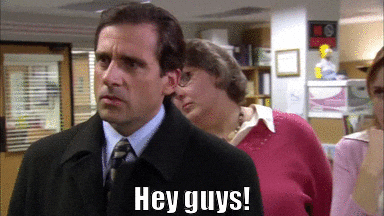 Also more than acceptable in a mug, now is the time for turning every root vegetable available into homemade soup. Or just, you know, buying cans of the stuff and melting chunks of cheddar in Heinz's good stuff.
3. Devoting entire days to batch making stews is the norm
Scrap day trips and spending time with friends and family, weekends are now entirely for turning your home into a stew factory. You've never made so many casseroles and stocks in your life.
4. It's squash central in your house
The Halloween pumpkin hangover continues, supplemented with a load of knobbly gourds, while your cohabitants are beginning to turn butternut squash colour, what with all the stuffed and baked incarnations you're serving.
5. Sundays are wholly dedicated to roast potatoes
The roast potato game is a very serious one. Goose fat is not just for Christmas.
6. Everything gets mulled
From cider to wine, booze that cannot be heated up in pan, flavoured with a cinnamon stick, and poured out via ladle, is no longer welcome in your kitchen.
7. Chocolate is justifiably an entire food group
If the supermarkets are stocking tins of Quality Street, you will be buying them – and no, it's not too soon.
8. Food coma is the ultimate aim
This isn't summer, no one wants to feel refreshed after dinner – bring us hearty comfort food. Slow us down with roasts and pies, fatten us up with sticky toffee puddings and strudel. Do not even mention salad.