Australia is launching its own space agency, which is undoubtedly very cool for the country.
The government hopes to tap into what they say is a $420 billion industry and create thousands of jobs – while it also means Australia will be on par with its neighbour New Zealand, as well as other developed nations.
There will be one thing that sets Australia's agency apart from its peers though…
Unfortunately, no. Australian Research and Space Exploration (ARSE), would simply be too good to be true. And it isn't.
Instead someone has set up a glorious fake website, along with a bunch of social media profiles, to dupe people.
And the people can't be blamed – it all looks very legit.
The website lists Australia's intergalactic mission as "to advance humanity further through space exploration, development, research and advocacy" – and there's even merchandise on sale.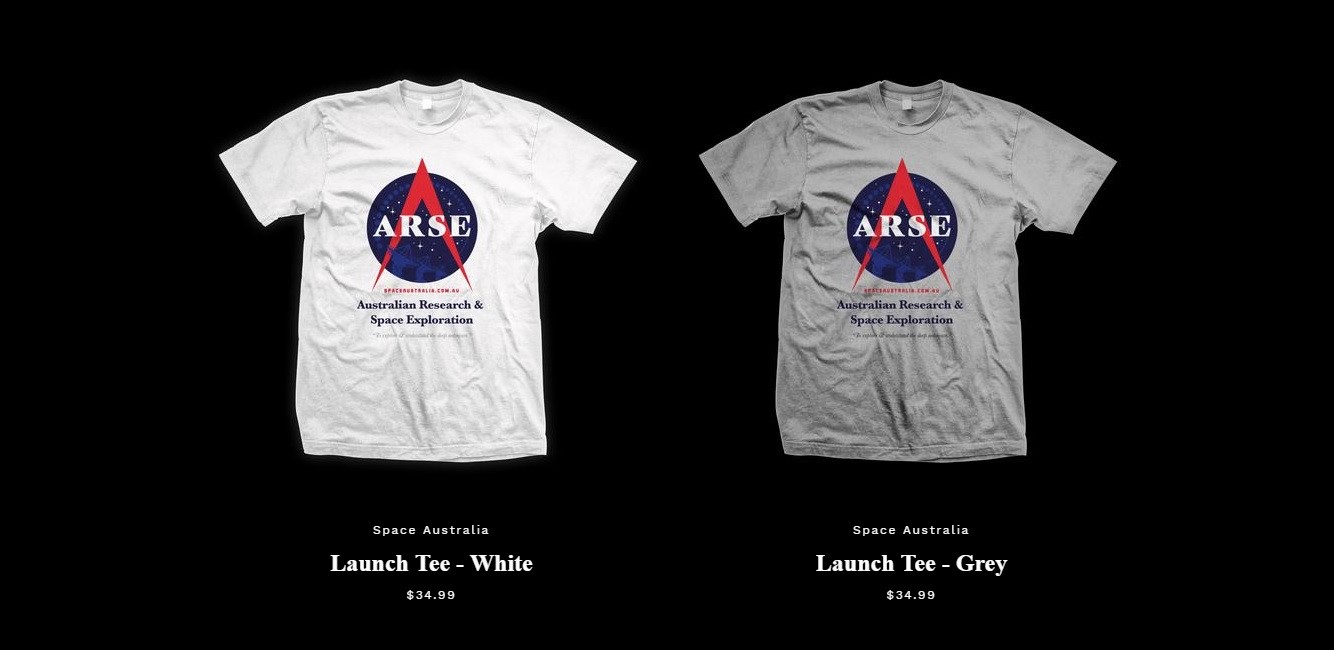 The first clue that the website's fake is that it doesn't have a .gov.au web address.
And the second is just – come on guys, would they really?
On the other hand, they've not gone overboard with puns – the website legit asks if you want to "become a supporter", there's information on it about Australia's unique position on planet Earth, and Australia really is launching a space agency. So it's easy to understand.
It was a nice dream while it lasted eh – but given the agency is as yet unnamed, there's still hope.
The team behind the site say they're running an independent campaign to promote Australia's space programme, and want to "share the message that Australia is in a geographically unique position to aid in global galactic expeditions and we urge the public to get behind a new space program that will explore the deep unknown".
"Consumers can rest assured knowing all merchandise orders will be fulfilled and delivered from the warehouse, despite some delays due to high demand," a spokesperson added.