It's easy to scoff down a slice of pizza without thinking, or polish off a burger and fries in seconds, then reach for dessert before your stomach has time to catch up.
But according to researchers, speed-eating could actually being doing us quite a bit of damage, particularly when it comes to the chances of developing metabolic syndrome (a combination of diabetes, high blood pressure and obesity), which can increase your risk of heart disease and stroke.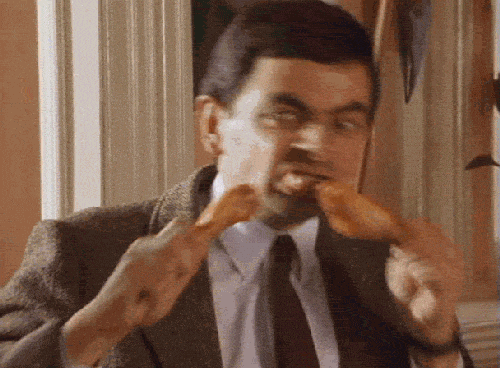 The study, led by cardiologist Dr. Takayuki Yamaji of Japan's Hiroshima University, and presented at the American Heart Association's Scientific Sessions 2017, looked at 1,000 participants across a five year period and concluded that: "Eating speed was associated with obesity and future prevalence of metabolic syndrome."
Dr. Yamaji said: "Eating more slowly may be a crucial lifestyle change to help prevent metabolic syndrome. When people eat fast they tend not to feel full and are more likely to overeat."
So, eating at a leisurely pace might save your life as well as your waistline, but what can you do to make dinner time less rapid, and more mindful?
Sit down to eat
Instead of grabbing breakfast on the commute or scoffing a quick takeout dinner on the street, take the time to actually sit down at the dinner table and enjoy your food.
Eat with others
If you're alone, it often makes sense to stand at the worktop and quickly snaffle something on toast, but we're more likely to take our time over a meal if we're sharing it with people we love.
Aim for a 20 minute dinner
If you've made the effort to sit down with friends and family, don't rush. Your average meal should take no fewer than 20 minutes – so relax, the dishes can wait.
Chew slowly
Apparently, we should chew soft foods five to 10 times before swallowing, and tougher ones (like meat) a whopping 20 to 30 times. That should certainly slow things down and give you the opportunity to be mindful and savour every morsel.
Put your knife and fork down between bites
Adding an extra process – and not loading up your next forkful while still eating the last one – will mean you're able to give each bite proper attention.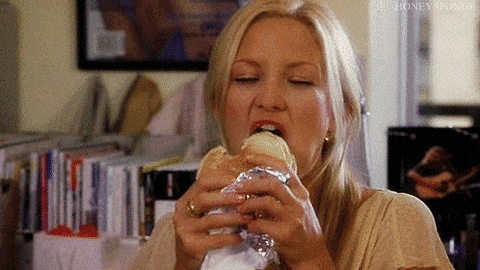 Avoid multi-tasking
Eating at your desk might count as 'sitting down while eating' but you'll be distracted from your food. Take a screen break, turn the telly off, put your phone away, and just concentrate on the act of eating.
Serve smaller portions
The smaller the portion, the more likely you are to take your time over it and make it last, especially if you're really, really hungry.