Kate Whiting finds out what can take that weird metallic taste away when you are pregnant.
As any mum will tell you, one of the not-so-nice parts of being pregnant is an almost-constant weird flavour in your mouth. You can be chowing down on a posh three-course meal and, moments after that last delicious mouthful, it tastes like you've been munching your way through a bag of nails, with a side of 2p pieces.
The users of Mumsnet have been chewing over the predicament, after one pregnant mum, 1987Laura, asked for help.
"No matter how often I scrub my teeth, no matter what I eat, it's there. Anyone the same? Is this normal?," she posted.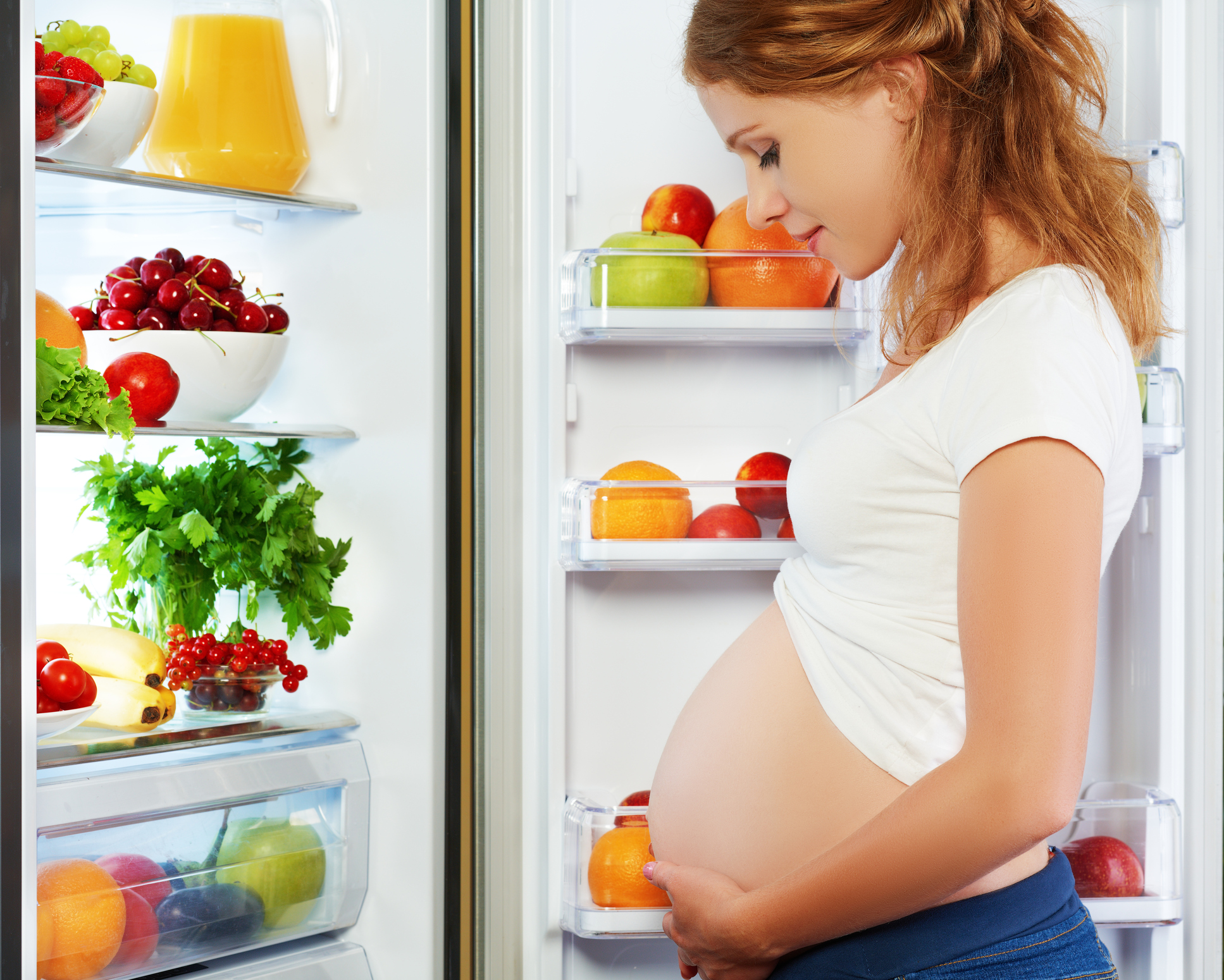 I'm now 31 weeks pregnant and can attest to being hampered by the yucky metallic-ness, which has stayed long after I stopped feeling nauseous. Last time I was pregnant, it was so severe, I had to eat a constant supply of Haribo to banish the taste from my mouth. It's so bad, that just drinking water from a tap tastes contaminated with metal.
It's all perfectly normal and down to pregnancy hormones, according to WhatToExpect.com – and there's even a name for it: Dysgeusia. It goes along with your sense of smell being out of whack, so often you'll be able to sniff out horrible odours at home (like the bin juice) that your partner isn't even aware of.
Here are some foods to try to alleviate dysgeusia…
1. Skittles
Other fruit-flavoured sweets are available of course, but to keep the taste at bay, Mumsnet user actino replied to the thread: "I suck on Skittles constantly for this reason."
2. Fisherman's Friend
The Marmite of the throat lozenge world, one mum has befriended these divisive little pastilles in her pursuit to escape the metallic taste. NerNerNerNerNerNerNerNerBATMAN posted: "I tried everything to shift it and now have quite the Fisherman's Friend habit. They're the only thing I've found that's strong enough to cover the taste. The fruit flavour ones aren't nearly as grim as the original ones."
3. Polos/Smint
All hard mints are good, in fact, cos they'll sit in your mouth gently melting and, well, tasting of mint. KERALA1 said: "Had to have a Smint in my mouth at all times, I kid you not." While, Jellybabie3 wrote: "Oooh I have eaten my own weight in Polos through this pregnancy thanks to this."
4. Fizzy orange or lemonade
The first time I realised I might be pregnant was when I started craving fizzy orange drinks at the same time each afternoon – a new habit which meant I had to find a constant supply. San Pellegrino Sparkling Blood Orange works pretty well, but isn't stocked everywhere. It certainly relieves the metallic taste for a while.
5. Citrus fruit
In the same way, all citrus fruits are helpful to shift that unwanted flavour – and healthily than the sweeter options. Get your hands on some easy peelers cos their tart taste will disguise the metal. The same goes for vinegar, so you might find you're suddenly addicted to pickles.
6. Crystallised ginger
Ginger is known to help with morning sickness, so you're really killing two birds with one stone here. JohnLapsleyParlabane wrote on the Mumsnet thread: "It never passed for me. Crystallised ginger was the only thing that helped."
7. Fruit in syrup
Those old tins that have been languishing at the back of your cupboard for months might actually come in handy now. Katmarie posted: "All I ate for about three weeks was pots of fruit in syrup. It passed for me at about 14 weeks, although it does still come back occasionally, I'm 23 weeks now and I do get it every now and then still."
8. Ginger ale
For the same reason as the crystallised ginger above, swilling a little ginger ale around your mouth should get rid of the metallic taste for a while. And it'll make you feel like you're drinking a whisky and ginger ale, without the harmful effects of the alcohol…